The latest document on the global squid sector, released this week by Sustainable Fisheries Partnership (SFP) is the first-ever sector report focused on SFP's Target 75 Initiative, a global movement launched last year that sets the goal of seeing producers of 75 percent of the world's seafood operating sustainably or improving toward sustainable production by the close of 2020.
"These reports will represent the backbone of our initiative going forward," said Jim Cannon, SFP's Founder and CEO. "The information here presents a snapshot of a particular sector, along with where we think improvement efforts should focus going forward. We hope the industry uses this as a blueprint for future sustainable seafood production."
According to the report: "With less than 1 percent of global production recognized as sustainable or improving, a great deal of progress is left to be made in large-scale squid fisheries."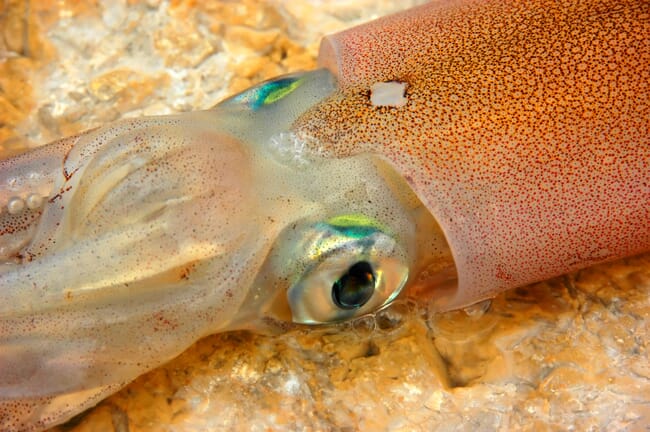 Despite this, SFP still remains confident that the global squid sector can become a contributor to the Target 75 goal through engagement in some key markets. According to the report, there are four Chinese and South Korean squid fisheries (Argentine shortfin and jumbo flying squid) operating off the coast of South America which do not appear to be engaged in improvement efforts, yet these fisheries constitute 20 percent of global production. SFP believes this is the key to boosting sustainability efforts in squid production worldwide.
"The industry can accomplish this through demand from some markets already engaged in sustainability, engaging the markets where those products end up, as well as creating demand for sustainable products from new markets," SFP said in its report.
SFP also believes that fishery improvement projects (FIPs), managed by an overarching supply chain roundtable (SR) are a valuable tool in boosting global sustainable squid production. SFP currently facilitates a squid SR that covers major squid fisheries worldwide, and many seafood industry leaders have made use of the SR and its FIPs with positive results.
Bill DiMento, Vice President of Sustainability and Government Affairs at High Liner Foods, said: "Since High Liner Foods became involved in the Global Squid Supply Chain Roundtable, we've been able to identify and engage FIP collaborators and stay up to date on squid sustainability issues, allowing us to accomplish our company wide sustainability goals," said Bill DiMento, Vice President of Sustainability and Government Affairs at High Liner. "We strongly encourage other companies to consider taking part in the Target 75 Initiative by joining an SR or starting a FIP."
Casey Marion, Director of Sustainability Initiatives and Quality Management Systems at Beaver Street Fisheries said: "Beaver Street began scoping a squid FIP in China back in 2012 and realized right away that it was going to be a challenge to do it alone. Utilising the pre-competitive supplier roundtable platform has really helped to energise squid FIP efforts and we're excited to be a part of helping to expand this effort to more squid FIPs globally."