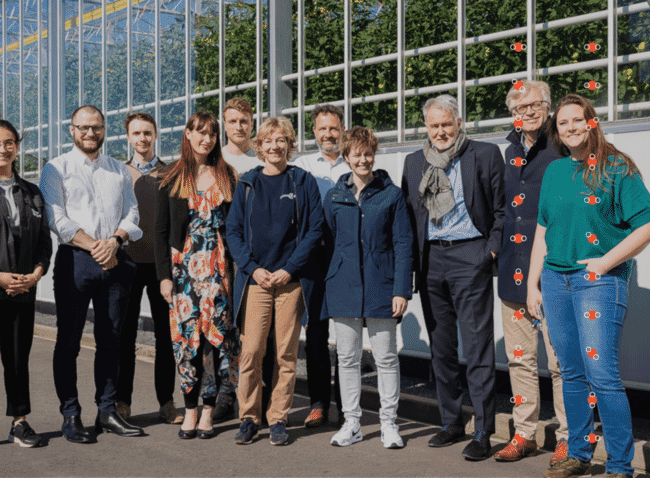 The company announced this week that it had successfully produced its single-celled protein, called Proton, using CO2 sourced from a pipeline in Rotterdam operated by OCAP, a supplier of carbon dioxide to Dutch vegetable producers. Duijvestein, one of Europe's leading tomato producers, which uses CO2 to promote the growth of vegetables in its greenhouses, was also involved in the project.

According to Deep Branch, the Carbon Craft project trial "represents another crucial step in de-risking the company's technology and enables the assessment of carbon dioxide and hydrogen as key feedstocks to cultivate microbes in protein production via gas fermentation".
"Long-term, the Carbon Craft project could inform the location of Deep Branch's first commercial facility, with the Port of Rotterdam being a potential deployment location. Basing its first commercial facility in Rotterdam would enable the company to service the growing European aquaculture and livestock markets by providing feed producers with a protein ingredient with up to 90 percent less CO2 than conventional ingredients such as soy and fishmeal," it added.
Prior to the Carbon Craft project, Deep Branch's mobile production unit (MPU) was deployed on-site with Drax Power Group in Yorkshire, as part of the UK government-funded Polluters to Producers project. This showcased that carbon capture and storage-grade CO2 and hydrogen generated via an electrolyser can be used as feedstocks and was pivotal to the early phases of Deep Branch's technological and commercial journey.
Commenting on the MPU's progress so far, Rob Mansfield, Deep Branch's chief technology officer, said in a press release: "The experience and outcomes from the Carbon Craft project will be used in parallel with our ongoing scale-up work at the Brightlands Chemelot Campus to inform engineering and operational considerations of a potential future commercial facility at the Port of Rotterdam."
Jacob Limbeek, CEO of OCAP, added: "We're proud to partner with an innovative company such as Deep Branch that shares our commitment to sustainability. By directly collaborating with end-users in the growing carbon tech industry, we can make a significant impact in the fight against climate change and create a more circular economy."