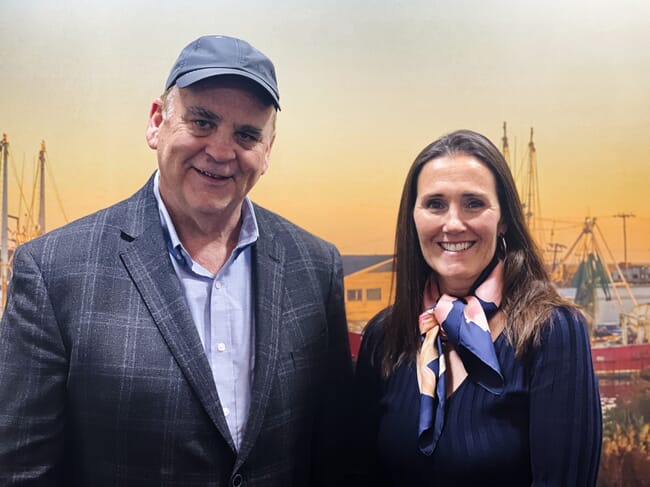 Cooke Aquaculture is continuing its international expansion and growing its brand portfolio after acquiring Slade Gorton. Slade Gorton is a legacy fresh and frozen seafood company that boasts over 95 years in the industry. Headquartered in Waltham, Massachusetts, Slade Gorton brings deep sector expertise and a long-standing mission to bring safe and sustainable seafood from around the world to tables in the United States. The firm currently offers more than 800 premium seafood products and maintains long-standing partnerships with hundreds of leading North American foodservice and retail customers.
According to a news release, Slade Gorton will continue to be led by fifth generation family members Kim Gorton, CEO and her brother Mike Gorton Jr, EVP, for business development after the sale. Both will remain in their roles and continue to be invested in the ongoing growth and success of the business.

"Over nearly a century, Slade Gorton has built a robust and resilient world class supply chain in support of our family's passion for making sustainable seafood accessible to everyone. As the world has evolved over the past several years, it became clear that to accelerate our mission and impact, it made sense to join forces with a diverse, vertically integrated company run by people who share our family values and vision for reshaping the consumer's experience with seafood. There could be no better fit than Glenn Cooke and the incredible global company his team is building. We are excited to join forces with the Cooke family of companies to take the Gorton family's legacy forward," says Kim Gorton, CEO, Slade Gorton.
"Cooke and Slade Gorton share a passion for ensuring that everyone has an opportunity to enjoy delicious, nutritious and sustainable seafood whether dining at home or in a restaurant," says Glenn Cooke, CEO of Cooke Inc.

"We will build on the expertise, innovation and deep commitment to its customers' success that Slade Gorton is so well-respected for. Working together with the True North Seafood sales team and leveraging Cooke's global infrastructure and reach, we will help support our customers in increasing consumption of seafood in North America."
With 4,000 employees and distribution locations coast to coast across the USA, Cooke offers a fully vertically integrated seafood harvesting, processing, sales and distribution network to provide wholesale and retail customers with premium fresh and frozen seafood in every state.
The transaction is expected to close in the coming weeks. The exact terms have not been disclosed as both companies are private, family-owned enterprises.