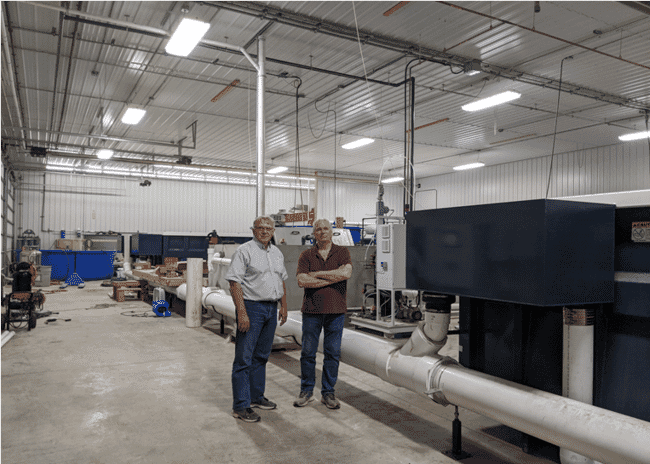 The company says the funds will be used to advance the completion and operations of LocalCoho's first facility in Auburn, New York, which will have the capacity to produce 350 tons of the Pacific salmon species every year.
The deal secures LocalCoho - also known as Finger Lakes Fish - participating investors and board directors in the shape of Jim Murphy, president of Grow Forward, a firm with a specialty in indoor agriculture; Bob Tobin, a former CEO of Ahold USA; and Steve Koch, formerly with Credit Suisse, where he ran and chaired the global mergers and acquisitions business.
According to LocalCoho, the trio bring "strategic insight to ready the operation for future locations once the first facility is complete".
"LocalCoho raises delicious, clean, fresh Coho. It is locally relevant yet globally appealing. We are excited to help LocalCoho expand," said Murphy.
Devonian Capital, a European-based investment company, dedicated to land-based aquaculture, also participated and is a key advisor to LocalCoho.
LocalCoho's approach has four areas of focus:
Start with the highest quality organic eggs
Raise them in a state-of-the-art facility that provides the cleanest and most sustainable environment
Adhere to a local model to sell at peak freshness
Replicate the model in high-density areas around the country
"We are thrilled to not only close our Series A round but to also secure a set of strategic partners that will help us grow well into the future." said Founder and President Ed Heslop.
More information about LocalCoho and Devonian Capital is available here.