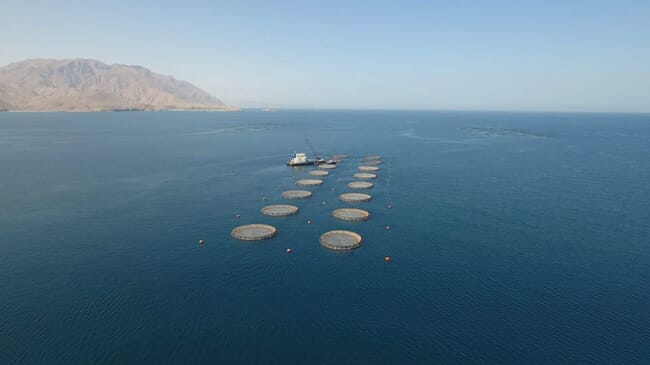 The farm has been in operation since 2016 and is expected to produce 2,350 tonnes of sea bream this year. The fingerlings are imported live from hatcheries in Europe. Blue Waters is in the process of building its own hatchery in Oman, which is scheduled to open in late 2022. The sea bream is currently sold as chilled whole fish to retail customers in Saudi Arabia, United Arab Emirates, Qatar and Bahrain.

Blue Waters was audited against the BAP Farm Standard Issue 3.0 and received its BAP certificate on March 15. Established in 2016, Blue Water LLC is a wholly owned subsidiary of Fisheries Development Oman (FDO). FDO was formed by Oman Investment Authority (OIA), Oman's Sovereign Wealth Fund, in partnership with the Ministry of Agriculture & Fisheries Wealth (MAFW).
"Achieving the BAP certification is a major achievement, which documents that Blue Waters is an internationally recognized producer of high quality sustainable farmed fish," said Nabeel AlRuwaidhi, CEO of Blue Waters, in a press release.
''Achieving BAP certification has been a goal of Blue Waters and also our valuable customers. We make every effort to go the extra mile for our customers. When something is important to them, we listen and act. It is important for us as a company to understand the demands of an evolving market and stay on top of innovative developments in our industry," said Waleed Al Farsi, sales manager for Blue Waters.
This brings the total number of BAP-certified facilities in the Middle East to four. The three others are in Saudi Arabia and include a tilapia farm and hatchery operated by Rasheed Al Ballaa and a feed mill operated by Maram Feed Mill Co.