Based on Prince Edward Island, off the east coast of Canada, the aquaculture innovation and research company is offering a full-time role to a candidate who will report to the clinical director and provide high quality contract R&D support and professional services to the global aquaculture industry.
The successful candidate must have a demonstrable history in running aquatic clinical studies, a strong quality mindset and be skilled in the science of good laboratory practice- and good clinical practice-related requirements and operations.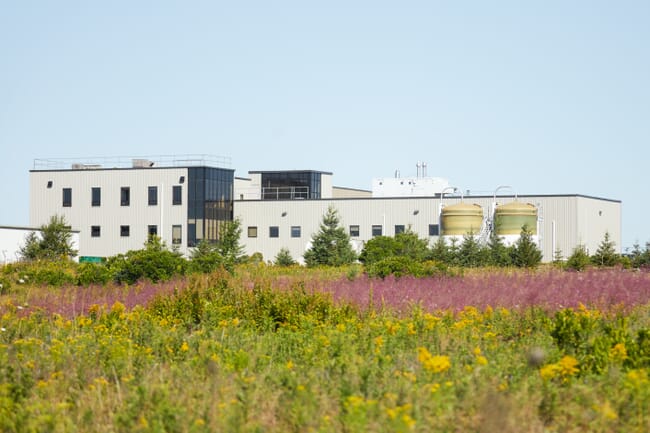 In addition, the candidate should be customer-focused, a skilled communicator and have excellent writing abilities. They must be independent, creative thinkers with the ability to multi-task in a fast-paced environment.

According to CAT: "This is an exciting opportunity to have a big impact in a key area of growth for our business, servicing both internal requirements and an external customer base. We're looking for a pragmatic team player, who has a proven track record of delivery, is unafraid to get their hands dirty and has the ambition to match our own ambitions."
Key responsibilities
Acting as the study director/principal investigator for in vivo clinical and research trials.
Adhering to the principals of good laboratory practice and good clinical practice.
Writing of protocols and reports.
Preparing regulatory submissions to support study execution.
Analysing data and producing study reports.
Designing and ensuring scientific integrity of experiments.
Caring for and maintaining research animals, including husbandry and animal welfare checks.
Developing and revising standard operating procedures.
Completing all projects in a timely fashion, with a high degree of quality and excellence.
Desired skills/experience/competencies
A university degree in a subject such as aquaculture, animal biology, microbiology, parasitology, virology, biochemistry, immunology or cell biology/physiology. A masters or PhD is seen as an advantage, but is not essential.
Virology and/or bacteriology experience is an advantage.
Experience working in a laboratory setting, including responsibility for documenting tasks.
Ability to work as part of a team, in compliance with facility standard operating procedures.
Research experience in a strictly controlled regulatory environment will be considered an asset.
Willingness to learn new skills and to perform routine tasks.
Demonstrable organisational skills, with the ability to multi-task.
Being self-motivated with a demonstrated ability to think creatively and solve problems.
Being able to foster a positive work environment, congruent with the company values and philosophy.
Dedication to and passion for CAT's core purpose: helping aquaculture to feed the world, support the environment, and sustain the planet.
Application details
CAT offers a competitive salary and benefits package, commensurate with experience.
Closing date: May 31, 2021 or until the position is filled.
Please send CV/resume and provide the contact information of three references to: careers@aquatechcenter.com with "GxP Study Director: Fish Health – Victoria (PE)" as the subject line.
Only those candidates selected for an interview will be contacted.