Sponsor message
Are you trying to break into aquaculture industry or already working in the field and looking to gain additional expertise for career development?
Cash Injection for Massive Expansion of Halibut Farming Project
NORWAY - A Norwegian fish farm that is developing methods to produce farmed Atlantic halibut is set for a massive expansion in production thanks to a fresh injection of cash.
Sogn Aqua is a fish farm with the potential to change the way Atlantic halibut is farmed.
Halibut is a red-listed species with a high value and massive market, and Sogn Aqua has developed a unique system for growing halibut to a bigger size – more sustainably and efficiently than its competitors.
Sogn Aqua's farm is focused on sustainability with a patented water system, which pumps water from the clean depths of the fjord, through the farm and back into the bottom of the fjord, after removing pollutants.
The system is low maintenance, sustainable and leaves no mark on the environment with 95 per cent of the materials used being recyclable.
The fish farm's system allows for halibut to be farmed on-land, so the water and habitat remains unharmed.
A special, patented technology provides high aeration and oxygenation of the water to keep disease at bay and no chemicals or antibiotics are used – a direct result of the cold, crystal clean water used.
Sogn Aqua is currently producing about 50 tonnes of halibut a year, which is being delivered to restaurants throughout Europe.
However, now the fish farm has received a $2.75 million investment from sustainable aquaculture investment company Aqua-Spark to be able to scale up production to 800 tonnes.
As part of the enlargement of the production of halibut, Sogn Aqua will be changing its feed regime from traditional fishmeal to a more sustainable microbial feed product, FeedKind, produced by another of Aqua-Spark's investments, Calysta.
Aqua-Spark first invested in US-based biotechnology company Calysta in January last year, because of its potential to transform fish feed – making it healthier and more environmentally sound.
Now, Aqua-Spark is investing an additional $4.1 million – a key part of Calysta's series C financing totalling $30 million.
Aqua-Spark has been joined by the animal feed and agrifood business Cargill together with the Municipal Employees Retirement System (MERS) of Michigan, Old Westbury Global Real Assets Fund LLC, Walden Riverwood Ventures, and Pangaea Ventures in investing in the company.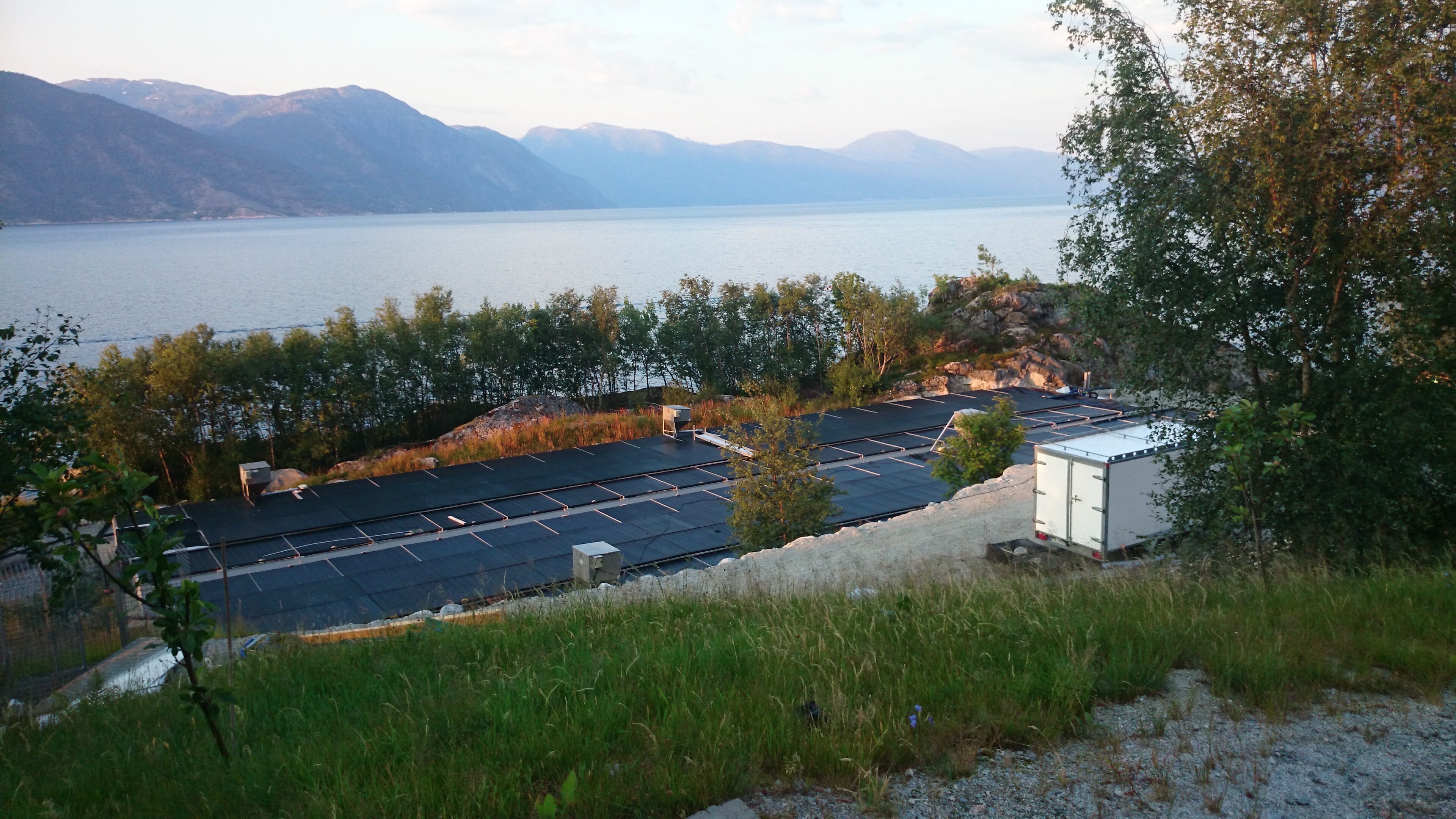 Calysta cultivates an efficient, methane-eating natural microbe that produces protein.
Called FeedKind, this is a new and sustainable feed ingredient is a single cell protein that is a perfect replacement for traditional fishmeal, made from protein products as varied as chicken to wild-caught fish.
Aqua-Spark said that using these traditional protein products ultimately defeats the environmental benefits of farming fish.
Calysta says that FeedKind has a smaller carbon footprint than soy and is proven to be a healthy, readily available and highly digestible alternative for fishmeal.
Amy Novogratz, one of the co-founders of Aqua-Spark said that the feed is 99 per cent similar to fishmeal although at present it does not have the equivalent of the fish oil, although this a development that is at present being research.
The feed has the support from organisations such as WWF and the Aquaculture Stewardship Council.
Calysta intends to use the Series C investment for new product development, commercial manufacturing and continued advances in its proprietary state-of- the-art gas fermentation platform.
Alongside the funding, Calysta and Cargill will collaborate in the North American manufacturing and global marketing of Calysta's FeedKind protein.
And Calysta has also just received a major conditional UK grant to help develop a plant in the north of England. The UK plant is Calysta's first research and market introduction facility for FeedKind protein.
Amy Novogratz said: "Halibut is a pretty recent development. There is a lot of demand for it and we were blown away with what Sogn Aqua was doing.
"We could see the potential for halibut and a more efficient way of producing it."
She said that the halibut operation is at present supplying the European market and the investment will help it to expand in Europe, but she could see the company eventually expanding into the US market.
Sogn Aqua already has the approval and licences from the Norwegian authorities to expand the operation and it has also receive the backing of environmental groups.
The other co-founder of Aqua-Spark, Mike Velings and Amy Novogratz added: "To transform an industry, we're looking across the sector – from feed to plate – and determining how we can have the greatest impact.
"The individual investments stand on their own, but paired together have the power to alter the entire seafood landscape.
"Calysta's sustainable feed can alleviate pressure on the ocean, where most feed is still sourced.
"And Sogn Aqua's astonishingly sustainable farm operation puts a much-desired but red-listed fish back on the menu.
"Integrating Calysta's feed and a feed monitoring system could result in the most environmental farm on the planet. Ideally this model is scaled to help change the entire industry, which is precisely Aqua-Spark's mission."
"Calysta's financing, with a distinguished group of investors, enables us to accelerate introduction of FeedKind protein at commercial scale," said Dr Alan Shaw, Calysta President and CEO.
"By providing the aquaculture industry with a sustainable alternative to conventional fishmeal ingredients, we are helping to address a worldwide shortage of protein. This is a serious potential threat to global food security."
"Sustainability is the backbone of our production, and the recent investment by Aqua-Spark is a great opportunity for us to continue our work to expand internationally," said Jan Arne Brekke, Sogn Aqua CEO.
"The strategic partnership with Aqua-Spark enables us to build one of the most sustainable fish farms in the world.
"Their model and portfolio of investment makes us very positive, especially when it comes to our efforts within feed ingredients and feed technology."
Last year Aqua-Spark also invested in a tilapia farm in Mozambique, Chicoa and also an aquaculture tech company in Bandung, Indonesia.
Amy Novogratz said that the Chicoa fish farm is expected to have its first harvest of fish later this year and the eFishery company in Indonesia has redesigned its processes and is working on the software side of the product with a view to scale up the development for mass production.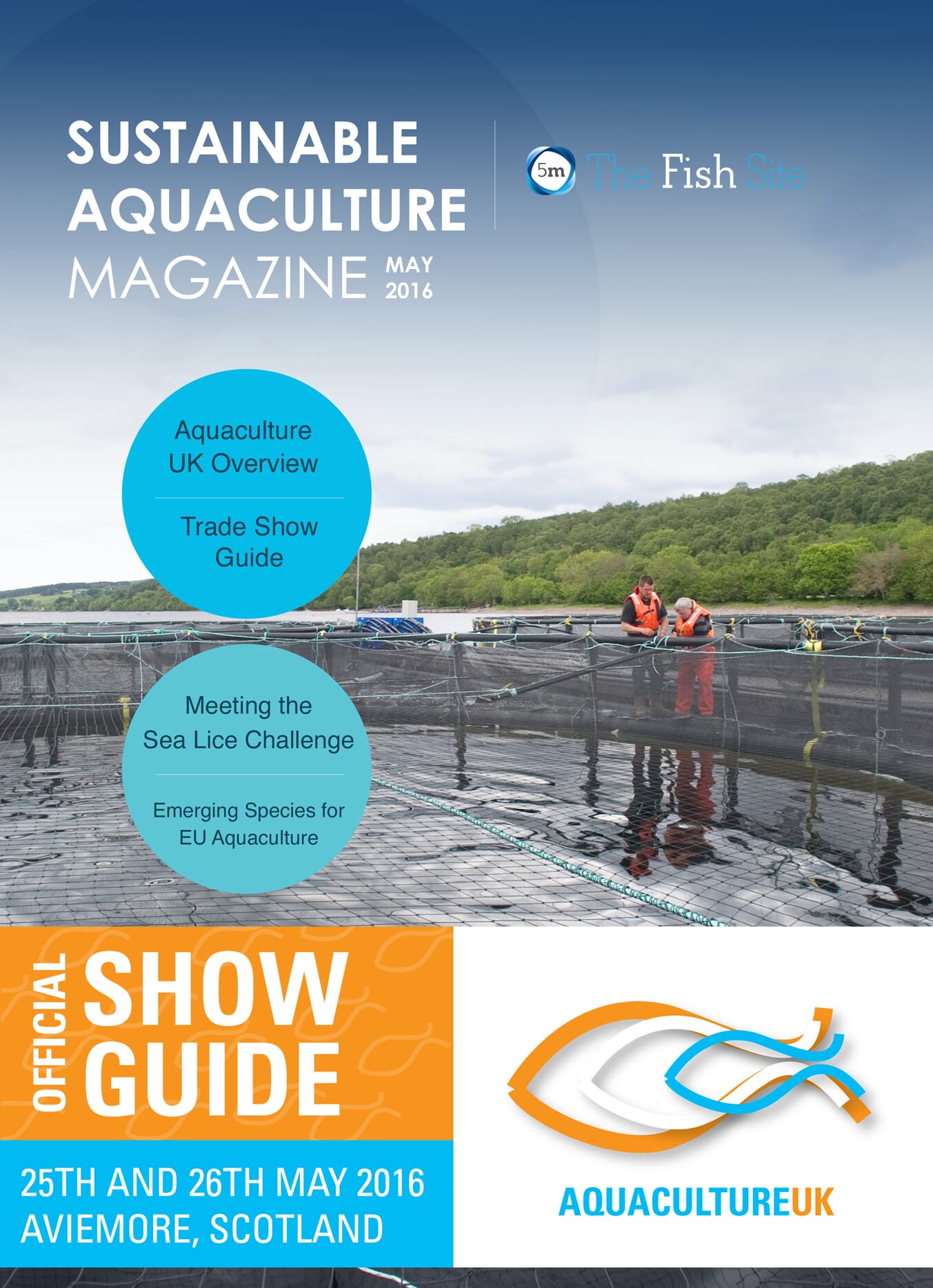 This article was taken from the May 2016 Sustainable Aquaculture Magazine.
Sponsor message
UMass Sustainable Aquaculture Online Courses
Aquaculture is an increasingly important source of safe, nutritious, and sustainable seafood for people worldwide. Globally, aquaculture production must double by 2030 to keep pace with demand. These increases in demand for aquaculture products, food security considerations, and job creation have generated an increased need for skilled workers.
Discover how you can be part of this rapidly expanding industry.