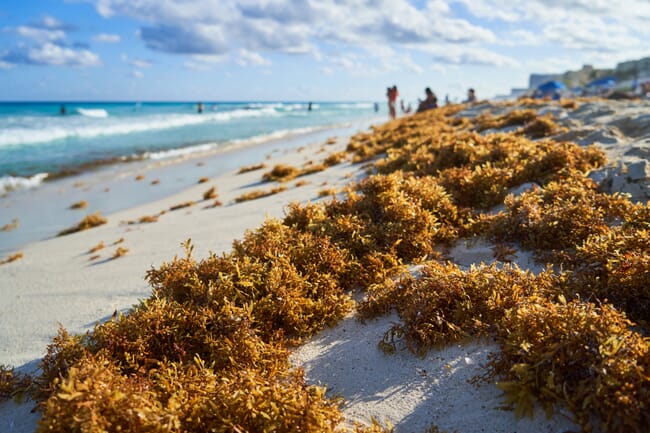 The investment from Pegasus Capital Advisors and the Global Fund for Coral Reefs (GFCR) will support Carbonwave's groundbreaking "cascading biorefinery" model for upcycling the over-supply of Sargassum seaweed into high-value biomaterials while simultaneously helping to restore ocean health.
"We are thrilled to receive an investment from the Global Fund for Coral Reefs. Beyond the capital infusion, we look forward to the support of the team and partnership as we grow new product lines and into new geographies," said Geoff Chapin, co-founder and CEO of Carbonwave, in a press release.
By efficiently upcycling Sargassum seaweed, Carbonwave's biorefinery will help eliminate toxic and reef-damaging substances polluting the ocean and shorelines in Mexico and the Caribbean, enhancing the resilience of coastal habitats and the health and safety of coastal communities worldwide. The company believes that its proprietary technologies will create new employment opportunities, foster eco-tourism, and support marine protected areas and coastal habitats.
Dale Galvin, managing director of the Global Fund for Coral Reefs, shared his thoughts on the investment: "This collaboration highlights the Global Fund for Coral Reefs commitment to sustainable and impactful investments, and recognises Carbonwave's significant potential to address the urgent human and environmental challenges posed by the Sargassum seaweed problem. By partnering with Carbonwave, we are supporting the scaling of innovative, carbon-negative products supplied to high-growth sectors with compelling tailwinds, which will play a key role in the future of the green economy."