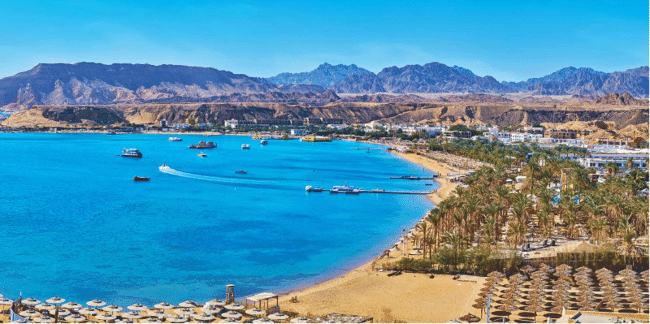 The delegation of researchers will attend the conference from 7 to 16 November. Led by Chief Executive Officer and scientific director Anya Waite, OFI will participate in a range events and meetings with world leaders in science, policy and philanthropy.
"Our message at COP27 is clear: the ocean buffers climate change," says Dr Waite. "It represents the largest carbon storage depot on Earth, and its critical carbon absorbing function is changing in ways that may impact climate forecasts."
She notes that without accurate forecasts, it is impossible to set effective climate policies and that the cost of incorrect policy could be devastating to our communities, the economy and our planet.
Deep blue carbon: a gap
While many countries already undertake ocean observation efforts, most efforts are focused on coastal ecosystems.

"Critically, more than 95 percent of carbon is stored in the high seas beyond national boundaries, which we now call deep blue carbon," says Dr Waite. "But nations only have a mandate to act on land and adjacent coasts."
It is a gap, according to Waite, that can only be bridged by an integrated observing system that is co-designed by a consortium of nations.
Intergovernmental agencies are elevating this issue at COP27, including the World Meteorological Organisation and the Intergovernmental Oceanographic Commission, which hosts the Global Ocean Observing System (GOOS) co-chaired by Dr Waite. The UNFCCC is bringing a consolidated message to Earth Information Day on 9 November on the need for coordinated global observation. GOOS is also set to highlight the notion of an ocean observation exemplar through their events, as part of their UN Ocean Decade programme Ocean Observation Co-Design.
North Atlantic exemplar
Dr Waite says that to launch an integrated observing system, an initial framework is urgently needed – enabling nations to join forces on the measurement, management and reporting of deep blue carbon. Such a collaboration would enable better climate forecasts and inform global climate policy and strategy.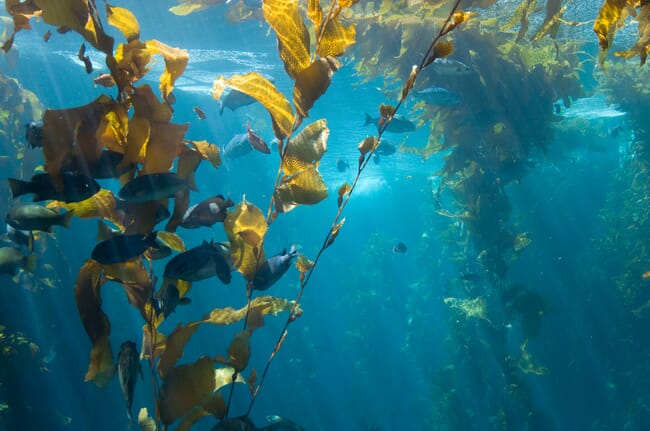 As an important first step, Dalhousie is pursuing funding from the Canada First Research Excellence Fund (CFREF) with partner universities Université du Québec à Rimouski, Memorial University of Newfoundland and Université Laval. With substantial support from the Canadian federal government the universities propose an ambitious research programme to improve global understanding of the ocean's essential role in climate, how the ocean might help mitigate climate change and how we should react and adapt to a changing climate, especially in coastal communities.
Following from this, a proposed North Atlantic Carbon Observatory could serve as an exemplar, suggests Dr Waite. The North Atlantic acts as one of the world's most intense ocean carbon sinks, particularly the sub-polar gyre off Newfoundland and Labrador (the Labrador Sea), and the subtropical gyre southeast of Nova Scotia. The region is also particularly vulnerable to climate change, being downstream from the Arctic and Greenland ice caps, and extremely sensitive to the strength and location of the Gulf Stream.

At COP27, Dr Waite will call on nations to commit resources to ocean observation, and to collaborate.
"Too often, ocean research is curtailed by sporadic and inconsistent funding," says Waite. "Long-term commitments are crucial, in which nations co-design and co-govern a new observing system – much like international telescopes, or the international space station."