Øistein Thorsen, principal consultant at Benchmark Sustainability Science, explains why this this is a serious risk to your business, and outlines how embracing the journey towards sustainability, the rise of digital communications technology and honest story telling can help you build a trustworthy brand for American farmed seafood.
Towards Sustainability
The environment for food production is changing rapidly. Who would have predicted 10 years ago that world farmed fish production would surpass beef production, which it did in 2011.
The industry's fast growth is attracting increased scrutiny and pressure to document and improve practice. With a growing population, growing demand for animal protein and unprecedented pressures on resources such as land, water and energy, aquaculture must, like any other food sector, demonstrate its sustainability credentials. However, while "sustainability" is a word on everyone's lips in the food industry, few agree on a definition.
Back in 1987 The Brundtland Commission put forth a definition of 'sustainable development' as that which "meets the needs of the present without compromising the ability of future generations to meet their own needs." This forward-looking definition shows that our current debate over the meaning of the "S" word misses the point. It is only future generations – our children and grand children – who can fully grade the success of our actions, investments and strategies.
Since modern aquaculture is a young industry, it is therefore premature to declare our actions "sustainable." Instead, our best course of action is to critically assess our practices and honestly communicate the steps we are taking, towards sustainability. This means documenting and continually refining our management practices in order to learn, change and innovate in response to new challenges and situations.
Digital Everything
In this effort the explosion of digital technologies offers opportunities never seen before. Of the world's seven billion people, six billion have mobile phones today. Everyone with a cell phone has the potential to snap a photo and share it with the world in a matter of seconds. So even if you don't own your supply chain, by association your brand is still perceived to be responsible. A bad news story about a fish farm somewhere, hurts the industry everywhere. In a sense, digital transparency has created a situation where you are never better than the worst among you.
Similarly, digital communications technology represents opportunities for demonstrating traceability, improving and auditing production standards, and communicating with and connecting consumers to your farms in new and meaningful ways.
This provides opportunities for differentiating yourself based on your values, practices, products and outcomes. There is much room for new ways to help combat public misperceptions about aquaculture in general, and to show how better management practices improve quality, fish health, welfare and environmental impact while preventing the over-use of antibiotics. This is the time to embrace new technologies to help demonstrate and communicate a clear and positive story about what responsible aquaculture looks like. American aquaculture is well placed to lead the way.
The best way to manage the risks associated with digital technologies is to be pro-active, open and honest about your achievements, challenges and actions. Do not wait until everything is perfect – it probably never will be – or until someone catches you out – then you will be playing defensive catch-up. Your consumers and customers will respect you for it.
Communicate as if Consumers Matter
First of all – consumers and their perceptions matter! Secondly, there is no such thing as "the consumer", there are many consumers. All with different needs and taste preferences, expectations and varying levels of knowledge. As an industry we should respond with a diversity of food products, as well as communication products that meet this demand.
What all consumers have in common is that they care about value. For some this means affordability, others focus on taste, for others again the primary concern is food safety or nutritional qualities.
The younger consumers – the so-called millennials – are looking for a story. They value the "maker" and the "local". Eight in ten American "millennials" (that's 18-35 year-olds) say they want to know more about how their food is produced. They say they like to see what hides "behind the scenes" and they feel brands do not tell them enough. What an opportunity this represents for the largely small-scale American aquaculture industry!
Furthermore, people trust people – not institutions. In the food sector this means we trust the "farmer", and not "big agri-business". The US based Center for Food Integrity found that the basis for trust – more than technical competency and skill to get a job done – is a perception of "shared value" – or put differently, consumer confidence that the producer is in it for the right reasons. Trust is the basis for any industry's social license, and in turn, its license to operate.
While there is a powerful story to be told about going the extra mile to build trust, there is no story in compliance. So, as the millennial consumer wants to live, work and shop her values, doing good for companies is no longer just a "nice to have" item. It is becoming core business - a crucial element of a successful strategy to produce better food, attract new staff, customers and investors.
In the case of aquaculture good information, and as a result trust, is a scarce resource. As a young industry looking to build trust in what we do – we have a choice in terms of the narrative we create.
At one end of the spectrum is that of a large-scale provider of a commodity. Like corn. We may aspire to the scale and efficiencies of Big Ag, ridding ourselves of our small-scale roots and instead become more of a polished corporate institution. At the other end, we can look to craft brewers, or even specialty coffee roasters who have both driven forward a quality, transparency and consumption revolution the last 10 years. Embracing the story, people, locations and craft behind their products to build strong trustworthy brands and communities with their consumers. Is the time right for a craft-revival of the American catfish?
Embrace AquaCULTURE
Whatever new path this industry, and your company decides to take, the key to unlocking consumer trust in aquaculture lies in demonstrating that you understand the concerns and the passion that people have for food today. Food is personal. Food is survival. You are what you eat. Food is celebration. Food is culture.
For aquaculture this means celebrating the culture behind our products and discovering the language of food to better connect with consumers and chefs. This is not done overnight, but the following three points provides a good roadmap:
Firstly, embrace sustainability as the journey and direction for your industry and its role in safeguarding our food system and the livelihood of future generations. This is about defining and communicating the steps we are taking towards sustainability, not a race to a minimum and least differentiated definition of "sustainable."
Secondly, be proud and transparent about what you do. Embracing digital technology is the most effective way to be upfront and demonstrate what responsible aquaculture looks like.
Thirdly, grow good food better and tell your story. Clear outcomes and honest stories build trust and the social license needed for our sector to operate and flourish.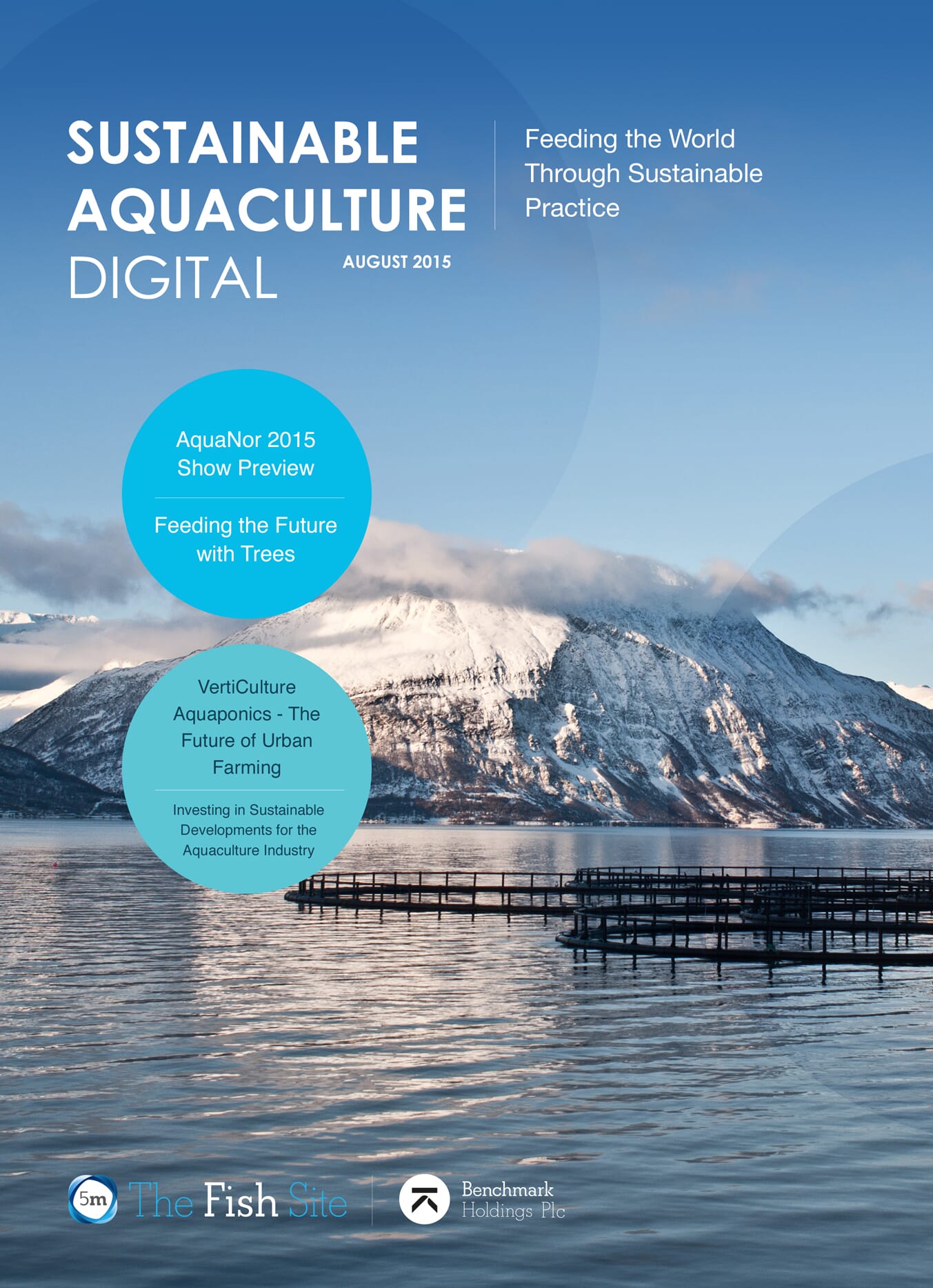 This article was taken from the February 2015 Sustainable Aquaculture Digital. To sign up for the August 2015 edition, please click here.