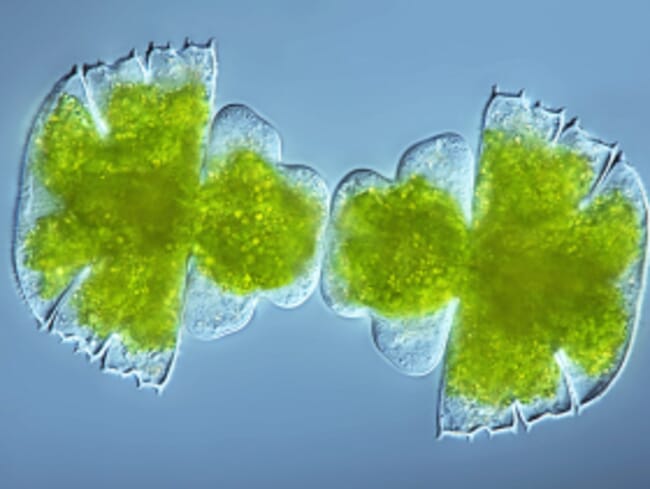 The two biotechnology companies, Iceland-based Algalif, which specialises in the production of astaxanthin - an important component of many salmon feeds - and France based biocontrol start-up ImmunRise Biocontrol, have entered formal discussions to establish the foundations of a long-term strategic partnership, through which they aim to develop a large-scale microalgae industrial centre to manufacture biocontrol products intended for applications across diverse sectors within the agriculture industry.
Biological control refers to the use of living biological agents such as insects, fungi, bacteria, or as in this case, algae to control the populations of agricultural pests.
With strategic discussions beginning earlier this month following a successful funding call for a separate project shared by Algalif and ImmunRise, both companies aim to extend their innovative development by complementing their current strengths. Through the strategic partnership, Algalif and ImmunRise aim to establish a strong base for the development of new natural biocontrol products dedicated for plant protection in the agriculture market. The global biocontrol market turnover was valued at $6.5 billion in 2022 and is expected to reach $13.7 billion by 2027.
The use of algae and algae-based products as biocontrol agents or biopesticides may represent a significant step towards improving the sustainability of the agriculture industry, as the culturing of microalgae can be achieved with few negative environmental impacts, and can often be ecologically beneficial. Additionally, the number and astounding diversity of algae species found globally could represent a largely untapped source of products and secondary metabolites which could have a range of biocontrol applications.