Biofloc helps Keralan community
A disadvantaged community in Cheranalloor village in India's southern state of Kerala has reported a bumper tilapia harvest, after using a biofloc system established by ICAR-CMFRI.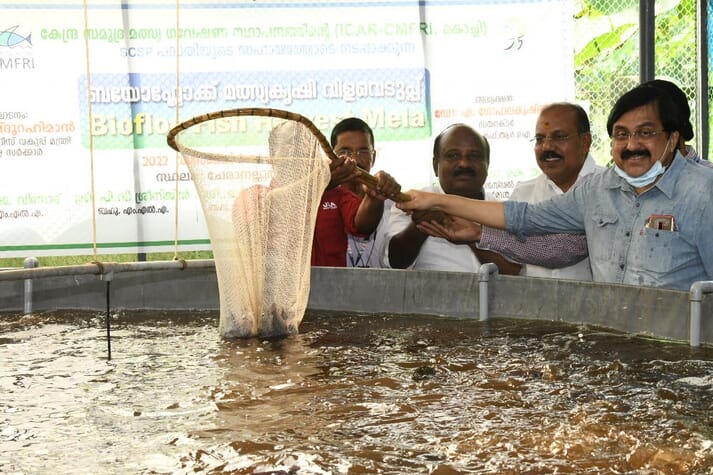 The Sreelekshmi self-help group – whose members come from a scheduled caste – have harvested a good yield of Genetically Improved Farmed Tilapia (GIFT) from a biofloc unit set up adjacent to their households, following an initiative led by the ICAR-Central Marine Fisheries Research Institute (CMFRI).

According to CMFRI, 1,800 tilapia fry were stocked into the 5 m diameter tank in November. They will be harvested according to demand, at an average size of 500-550 g, and the farmers expect to harvest a total of around 900 kg of fish, generating an income of around Rs. 200,000 ($2,458).
CMFRI provided the group with the 23,500-litre biofloc tank, the fry, feed and technical guidance under its Scheduled Caste Sub Plan (SCSP).
"The CMFRI team monitored different phases of the farming regularly to ensure that fishes attain maximum growth. A water quality kit also was supplied to the SHG to maintain the required parameter," said Dr K Madhu, principal scientist of CMFRI, who led the project.
Under the SCSP scheme of the CMFRI, cage fish farming is being undertaken by members of the SC community across the country, while biofloc farming aims to extend the benefits of this scheme to those who do not have access to open water bodies. Biofloc schemes are currently underway in Palakkad, Thrissur, Idukki, Kottayam and Kollam districts under CMFRI's guidance.