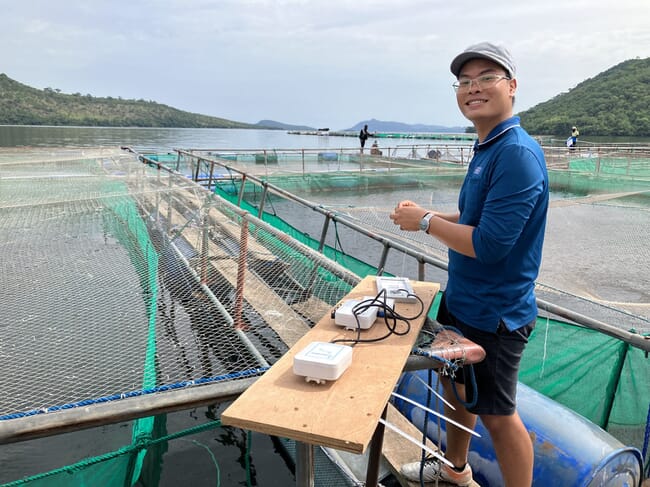 BiOceanOr's flagship product is AquaREAL - an underwater weather station that allows users to monitor, anticipate and control water quality problems in any aquaculture or environmental context.

The new investment will be used lagely to help the startup to advance its R&D efforts.
As Charlotte Dupont, co-founder and CTO, BiOceanOr, said in a press release "At BiOceanOr, we are committed to developing advanced tools and predictive models that empower aquaculture operators to make informed decisions about their operations. This fundraise will enable us to accelerate our research and development efforts, enhance our capabilities, and provide our clients with state-of-the-art solutions that optimise productivity while ensuring environmental sustainability. We are grateful to our investors for their belief in our vision and their support in advancing the aquaculture industry. With their partnership, we are confident that BiOceanOr will continue to spearhead innovation in water quality predictive analysis and contribute to the sustainable growth of aquaculture worldwide".
The startup says that its unique value proposition is to leverage not only machine learning capabilities in-situ, but also biological models and expertise to automatically fit with local context for accurate forecasts and valuable recommendations, through its AquaREAL platform.
The company's second funding round, which was led by the Yield Lab Europe, includes €1.5 million in equity investment, as well as a €500,000 grant from the i-Nov innovation programme.
Samuel Dupont, co-founder and CEO of BiOceanOr, said: "We are thrilled to have secured €1.5 million in investments through this fundraise. This significant achievement not only validates the hard work and dedication of our team but also highlights the growing recognition of the importance of water quality predictive analysis in aquaculture. The support and trust shown by our investors are a testament to the potential of our solutions to revolutionize the aquaculture industry. With their backing, we are now in an even stronger position to drive innovation, refine our technologies, and expand our reach."

Gentiane Gorlier, partner at The Yield Lab Europe, added: "We are delighted to lead this round and to start working with BiOceanOr, as we strongly believe that the future of sustainable aquaculture is linked to the development of advanced technologies and data analysis that would help farmers to efficiently monitor fish production and limit the environmental impact."