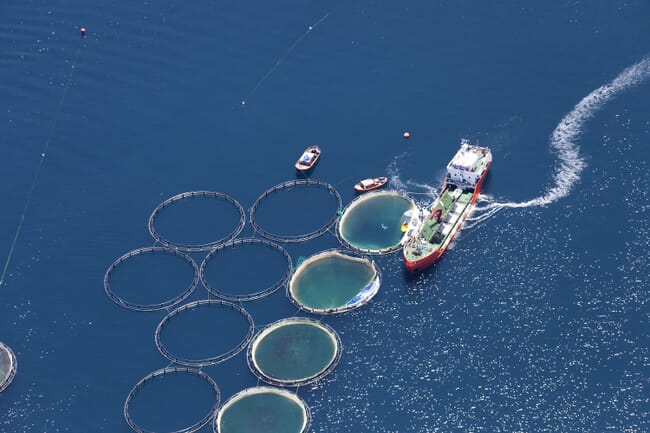 Based in France, BIO-UV Group specialises in water treatment and disinfection using UV, ozone, salt electrolysis & AOP technologies. They have now signed an agreement with Boston-based aquaculture technology company Innovasea. Within this agreement, Innovasea will take BIO-UV Group's products to aquaculture market and adapt the group's proven products to meet the standards for sale into the North American market.
Innovasea is a global leader in aquaculture technology and egg-to-harvest solutions for ocean- and land-based fish farming, providing RAS design expertise and equipment. It has sales offices in the United States, Canada, Norway, Chile, Greece and Australia.
Focus on aquaculture
BIO-UV Group has intensified its focus on aquaculture since its 2019 acquisition of Triogen, which brought advanced ozone and AOP solutions into the product portfolio. The group has invested over €1 million in aquaculture research and development over the past two years, with contribution from its ozone engineering team in the UK.
"We are absolutely delighted to announce our new partnership with Innovasea," said Laurent-Emmanuel Migeon, CEO of BIO-UV Group, in a press release. "We are confident that, working together, we will open new avenues of business, especially in North America. This partnership is full of opportunities for expansion for both parties, as we share our passion for sustainability and benefit from each other's expertise, experience, and networks."
Simon Marshall, deputy general manager of BIO-UV Group added: "Aquaculture is an expanding industry critical to protecting our oceans from overexploitation and essential to maintaining global food security for future generations. BIO-UV Group is determined to play its part in supporting and growing this industry, through our UV water disinfection and ozone water treatment solutions. Innovasea has an excellent reputation in the industry and with established channels to market they are a perfect partner to accelerate our growth."
"We're thrilled to partner with BIO-UV and be able to offer its advanced UV and water treatment technology to our customers," said Marc Turano, Innovasea's VP, and general manager of land-based aquaculture. "Innovasea is known throughout the industry for designing RAS systems optimised for our clients' specific needs and then supplying them with the best equipment available, and this partnership will enable us to continue delivering top-quality UV solutions to our customers."