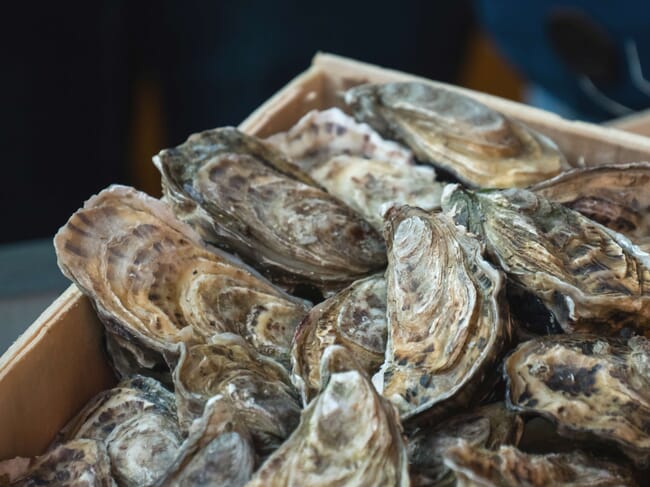 The deal means that the BCSGA will subsidise 95 percent of the cost for any of its members to adopt the Maine-based company's high tech traceability system.
"The shellfish growers of British Columbia raise some of the best oysters, clams, mussels, scallops and geoducks in the world. We are excited to help these innovative farmers continue to develop a safe, and prosperous industry," said Dr Chip Terry, CEO of BlueTrace, in a press release.

The Department of Fisheries and Oceans Canada, in line with regulatory bodies the world over, is stepping up its efforts at supply chain traceability to help prevent and react to outbreaks of shellfish diseases such as vibriosis and norovirus. The initiative involves bolstering and standardising tagging and traceability requirements for shellfish businesses. With more visibility into the supply chain, regulators will have the ability to quickly and precisely identify the source of any tainted product. This minimises the extent and duration of costly recalls – while keeping consumers safe.

"It is important for the industry to stay vigilant in a time of rising temperatures. A digitised traceability system for the entire industry raises the bar on food safety and ensures that our members can build their businesses without drowning in paperwork. We are pleased to be working with BlueTrace, DFO and our members to build a sustainable future for shellfish in British Columbia," said Nico Prins, executive director of BCSGA.
To help members comply with the new regulations, BCSGA reviewed all existing options in the marketplace and secured funds to help members purchase the best solution for their individual businesses. BlueTrace met all their requirements for flexibility, ease of use, alignment with regulations, and affordability.
Currently used by over 150 shellfish businesses across North America, BlueTrace develops technology that allows anyone dealing in shellfish to easily comply with federal, state, and provincial regulations. Their combination of apps and printers saves shellfish growers and dealers time by reducing redundant data entry and expediting tagging and logging. Through collaboration with the BCSGA, the company has tailored their solution to specifically address the new regulations in BC.