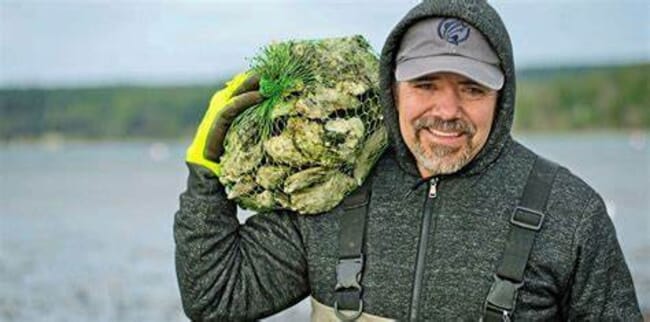 In addition to making a $10,000 donation in 2023, First Fed has pledged to donate $25,000 over the next five years in even amounts.

Established in late 2021 as a charitable organisation to carry out the legacy of Kurt Grinnell, a Jamestown S'Klallam tribal member based in Sequim, Washington, the KGASF is dedicated to supporting Indigenous youth who seek to study aquaculture and fisheries.
"It's essential to help communities become more food-secure through aquaculture, especially with the decline of traditional foods such as wild stocks of fish and shellfish," said KGASF board member and scholarship committee chair, Jaiden Grinnell Bosick.
She noted that the donation will help provide scholarships to Native American and Canadian First Nations, Métis and Inuit students to study aquaculture and fisheries at an institution of higher learning or trade school.
This past year, KGASF awarded three scholarships of $5,000 each to members of the Yakama Nation (Washington), the Keweenaw Bay Indian Community (Michigan), and Wahnapitae First Nation in Ontario, Canada. Grinnell Bosick, the daughter of the late Kurt Grinnell and Terri Grinnell of Port Angeles, said the Grinnell family is especially thankful for the gift from Kurt Grinnell's hometown bank.
"This extraordinary gift from First Fed will enable the foundation to continue supporting Tribal scholars who wish to help their communities learn new ways to produce traditional seafoods," Grinnell Bosick said. "We hope this donation will also inspire others to give generously and help bring hope to Indigenous communities," she added.
First Fed CEO, Matt Deines said: "I was inspired by Kurt Grinnell's legacy and the KGASF mission to empower Indigenous communities by building knowledge and skills."
Deines said he was particularly impressed that all donor funds go toward student support, not salaries or overhead. Deines added that he hopes the donation will convey to the Grinnell family the depth of respect the community still has for Kurt Grinnell and his vision.
"It is an honour to be part of this effort to bring sustainable aquaculture production to the Olympic Peninsula," Deines said.
The KGASF this year has a goal of awarding 10 scholarships in 2023 and building a $1,000,000 endowment.
.