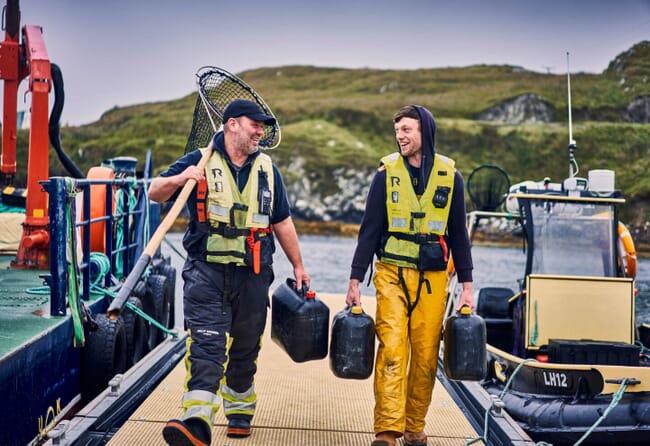 Hosted by the Scottish Council for Development and Industry, the Highlands and Islands Business Excellence Awards celebrates innovation within Scottish industry, as well as the benefits that the nominated companies provide for their respective communities.
The Benromach Award, which celebrates excellence in international business, was landed by Bakkafrost Scotland in recognition of their outstanding achievements in the global marketplace, particularly in relation to their successful export strategy that underpins growth and the ability to innovate and break into new markets.
The export strategy employed by Bakkafrost Scotland aims to create long-term partnerships with specialist retailers, leading chefs, premium restaurants and high-end foodservice customers passionate about provenance, traceability, quality and sustainability, which the salmon producer claims to hold at the heart of their operations.
"We are passionate about our provenance and bringing the finest quality Scottish salmon to overseas markets," said Ian Laister, managing director at Bakkafrost Scotland.
Bakkafrost Scotland produces around 25,000 tonnes of Scottish salmon annually and exports to about 26 countries, ranging from North America to the Far East.
"People across the globe enjoy our finest quality, sustainably produced Scottish salmon and winning this award recognises our commitment to quality, innovation and export growth," Laister added, in the company's announcement of the award.