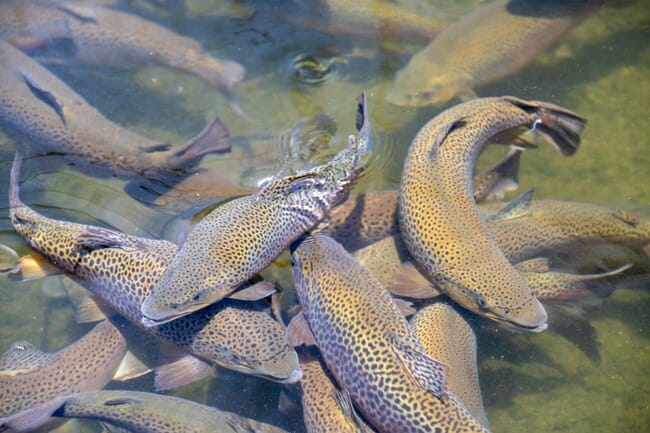 The company, which has secured permits to produce 90,000 tonnes of salmon from a recirculating aquaculture system (RAS) facility near Miami, reported the losses in its most recent financial statement, which covered the six months up to 30 June 2021.
The loss, which was deeper than the $33.8 million it lost in the same period the previous year, was in part due to an incident on 23 March, which resulted in the loss of approximately 500 tonnes of fish with an average weight of approximately 1kg, equivalent of around 5 percent of annualized USA Phase 1 harvest volumes and has now been attributed to an "identified design weakness from its RAS supplier", which "resulted in elevated turbidity and possibly gasses that caused abnormal fish behavior".
It did not, however, include the impact of an incident on 9 July in which approximately 400 tonnes of salmon were lost at its Danish RAS facility – the equivalent of around 17 percent of its annual harvest volume, which led to the loss of a further $3 million, after insurance proceeds. "The Group's preliminary analysis, which remains subject to change, indicates that maintenance work performed in the filtration system caused water quality to quickly deteriorate, resulting in elevated mortality".
Intriguingly, Atlantic Sapphire is now looking towards the production of rainbow trout as well as Atlantic salmon and revealed that it has been trialling trout production at its "Bluehouse" RAS facility in Denmark. According to the presentation accompanying its H1 report, rainbow trout ova are now available from bio-secure, land-based sources and the species has strong potential to be produced in RAS due to their faster growth rates as well as their tolerance of higher temperatures and stocking densities compared to Atlantic salmon. These factors could shorten the production cycle, reduce risk and lower the cost per kilo.
"Trout may be an ideal species for Bluehouse farming in the future," the company concludes.