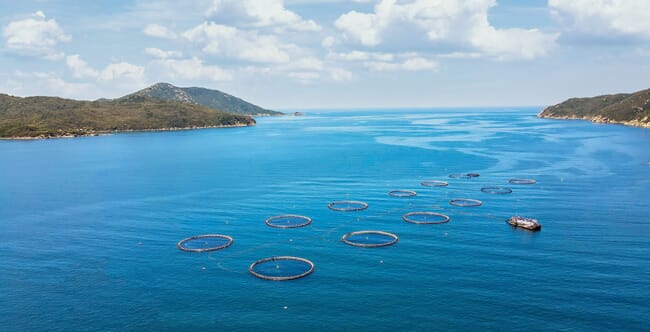 The investment will fund working capital to expand Australis' operations in Van Phong Bay in central Vietnam and support the development of a second regional production hub in southern Vietnam. An additional $3 million grant will be provided by the Climate Innovation and Development Fund (CIDF), administered by ADB.

"Three billion people across the world depend on seafood for protein, even as global fish stocks fall due to overfishing and temperature rise," said ADB director general for private sector operations Suzanne Gaboury, in a press release.
"ADB's assistance will support the government's efforts to develop sustainable aquaculture, particularly large-scale farming of high value species for export. Aquaculture can support low-carbon protein production, while tropical ocean farming is more resilient to climate risks. This is our first aquaculture equity investment in Vietnam, and we are proud to partner with Australis," she added.
Australis is the world's largest barramundi producer and aims to increase production to 50,000 tonnes a year - up from its current level of just under 10,000 tonnes.

"ADB's financing will support the continued growth of our operations in central Vietnam as well as the development of a large new regional production hub where we've established a group of leases that will allow us to achieve 50,000 tonnes of annual barramundi production," said Australis CEO, Josh Goldman.
"ADB's funding will allow Australis to leverage our deep technical expertise in ocean farming in the marine tropics and our strong market position to expand barramundi's place as a leading species in global seafood markets. ADB's support is an important vote of confidence in our approach to scaling climate smart aquaculture," he added.
The CIDF grant to Australis' subsidiary Greener Grazing will support research and development into the cultivation of Asparagopsis taxiformis seaweed for commercial ocean farming. This species of seaweed has been demonstrated to significantly reduce enteric methane emissions when included in cattle feed. Seaweed farms can mitigate ocean acidification and enhance climate resilience of marine ecosystems and have carbon sequestration potential.
Launched in September 2021, CIDF is a blended finance facility managed by ADB, established with an initial $25 million philanthropic commitment from Bloomberg Philanthropies and Goldman Sachs. The fund has the potential to unlock up to $500 million in private sector and governmental investments in support of sustainable low-carbon economic development.