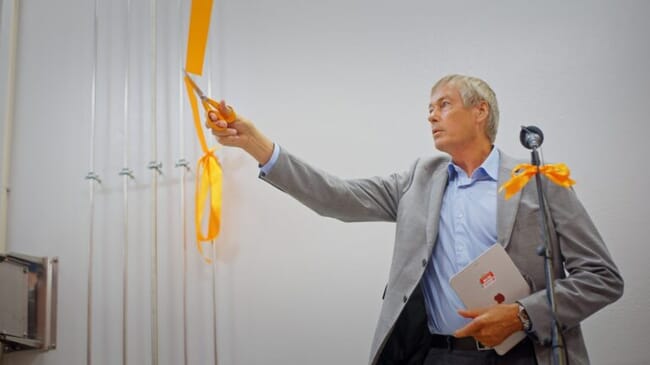 AquaGen, a company producing salmonid and lumpfish eggs, purchased Profunda in 2017, and expanded the facility in 2018 with 2000 m3 tank-volume for greater broodstock capacity.
In 2020 AquaGen started the work to turn Profunda into a full-cycle land-based facility for egg production, constructing a freshwater department for broodstock, an egg harvesting line, an egg incubation department, technical facilities and a new administration area.
In a press release, AquaGen claimed that the location of the Profunda facility provides the opportunity to produce specific pathogen-free eggs.
They said "Through thousands of years the river "Storelva" in Barstadvik has distributed glacial deposits formed during the last ice age, thus creating the foundation for naturally cleaned groundwater through the valley and into the fjord. We have established wells for fresh and marine groundwater which supplies the facility with totally pure water, and Profunda is thus unique in Norway".
"The good access to clean groundwater, alongside several other biosecurity steps, is the reason why Profunda can deliver specific pathogen free salmon eggs throughout the year, enabling deliveries of eggs across the globe," they added.
The Profunda facility has a capacity of about 100 million eggs per year, and can produce eggs year round. AquaGen aims for Profunda to provide eggs for both sea-based and land-based fish farming operations worldwide by 2025.