How can seafood address America's health crisis?
Seafood is extremely important due to its excellent nutritional benefits and its versatility. Almost every healthy diet promotes eating seafood at least twice a week. Popular diets such as the Mediterranean diet, Macrobiotic diet, Japanese diet, Paleo diet, and the Pescetarian diet, all tout the benefits of eating seafood regularly for optimum health. Why? Seafood is a lean protein that provides essential omega-3 fatty acids EPA and DHA, selenium, vitamins, and minerals.
The body of science on the health benefits of omega-3 eicosapentaenoic acid (EPA) and docosahexaenoic acid (DHA) is quite impressive, and identifies that the best source for EPA and DHA is from seafood, explained Ms Cornish.
The Global Organization for EPA and DHA Omega-3 (GOED) states that since the 1970's there has been over 20,000 research studies on the essential benefits of EPA and DHA on human health. In simple terms, EPA is essential for heart health and DHA is essential for brain and eye health.
One of the expert researchers on seafood consumption, Dr Mozaffarian, from the Harvard School of Public Health states that: "Seafood is likely the single most important food one can consume for good health."
In his research studies, he observed that eating seafood twice a week reduced the risks of dying from heart disease by 36 per cent. "If we were able to reduce the number of heart disease deaths by a third then that would mean saving about 200,000 lives in the US each year as heart disease is the leading cause of death in America and the world," commented Ms Cornish.
All of this good news on seafood should be driving people in droves to their grocers, fishmongers, and restaurateurs. But, in reality, only one in five American adults and one in 10 American children eat seafood twice a week, according to the 2012 National Health and Nutrition Examination Survey (NHANES).
How is the Seafood Nutrition Partnership working to raise the profile of seafood?
The Seafood Nutrition Partnership is a not-for-profit organisation that was formed in 2013 to help build awareness of the importance of eating seafood on a regular basis and to address America's growing public health crisis.
"The first part of our work is to communicate the nutritional benefits of eating seafood in clearer and actionable terms, and then help people gain the skills needed to buy, order, cook, and eat seafood, with the ultimate goal of inspiring Americans to be healthier," said Ms Cornish.
"This is a tall order though, as per capita seafood consumption has remained flat for the last 30 years and declined to 14.4 pounds in 2012 per NOAA. If we all followed the USDA Dietary Guidelines for Americans then we should be at 26 pounds per capita seafood consumption per year.
"As we try to increase per capita seafood consumption in the US, the aquaculture sector can help consumers with easier access to an abundant supply of healthy seafood, as this sector now accounts for over half of the seafood harvested and produced globally each year, according to the Food and Agriculture Organization of the United Nations," she continued.
It will be important for aquaculture companies to maintain the nutrient profiles of its farmed species to be similar to that of its wild species counterparts.
Why is seafood consumption in the US currently so low?
Seafood consumption has remained flat for the last 30 years in the US and declined to 14.4 pounds in 2012. Around 80 per cent of Americans are not in the habit of eating seafood regularly.
There are many reasons that contribute to this declining trend, including economic conditions, the perception that seafood is expensive and busy lifestyles, explained Ms Cornish.
However, it has also been identified that there is a lack of confidence with fish which comes from a lack of knowledge about how to prepare or cook it. There is also unfamiliarity with some of the different textures for some consumers.
Many people, especially the younger generation, are not accustomed to eating seafood and therefore more effort is needed to educate people on how easy seafood can be to prepare and delicious ways in which it can be cooked.
Lastly, some consumers find that they are confused by messages on what seafood to eat, said Ms Cornish.
How can aquaculture address these concerns to help increase consumption?
Aquaculture, as part of the overall seafood industry, has an important role to play in addressing America's low seafood consumption and marine-based omega-3 deficit.
By carefully addressing what consumers want from fish products, aquaculture can help with increasing consumption and improving people's comfort level with fish.
Consumers want greater transparency with where their food has come from and how it made its way to their tables, said Ms Cornish.
Although aquaculture as a farming practice has been in existence since our early human history, and its scale has grown in the last 30 years, it is still not well understood by most customers. Aquaculture can address this through explanation of the best aquaculture practices and certifications that have been developed.
By committing to these quality standards, consumers will be able to find out more about the sustainable production of their food. "I would recommend a wider communications outreach to consumers on the existence of these standards and what they mean to them," explained Ms Cornish.
"Low seafood consumption, due to lack of confidence with fish and factors such as busy lifestyles, can be combatted through tailored educating programmes. We have to make seafood the easy choice for consumers so that they can make great strides towards eating healthier," concluded Ms Cornish.
About Seafood Nutrition Partnership
Seafood Nutrition Partnership is a nonprofit with a mission to inspire a healthier America through partnerships that raise awareness about the essential nutritional benefits of eating seafood. www.seafoodnutrition.org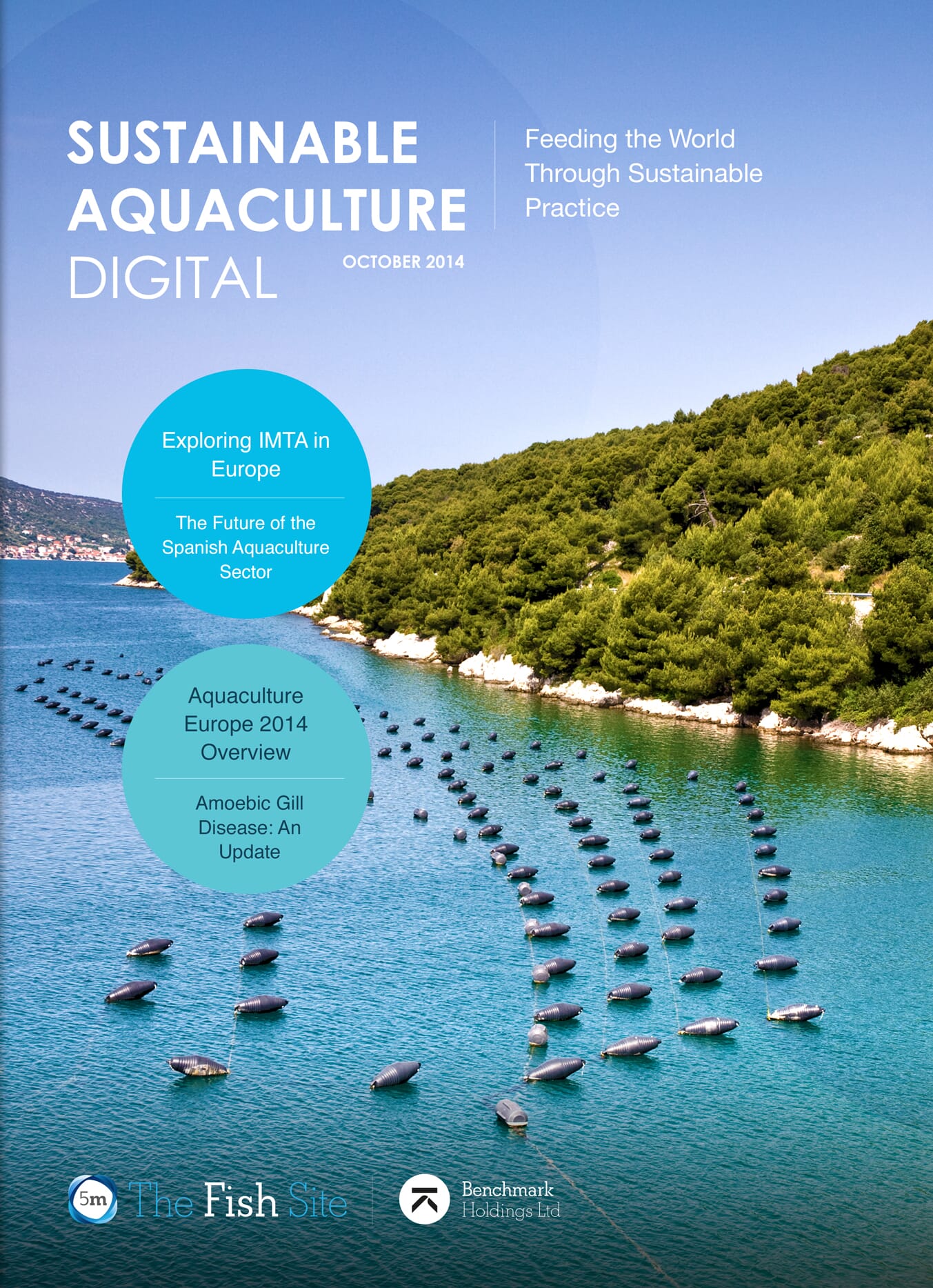 This article is taken from the January 2014 Sustainable Aquaculture Digital.
To sign up for a FREE copy of the October 2014 Sustainable Aquaculture Digital, please click here.