Aquaconnect is an AI-enabled platform that integrates Asia's leading network for aquaculture farmers with predictive SaaS tools for farm management, and an omnichannel marketplace.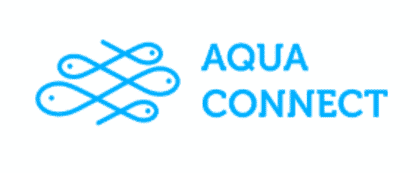 Aquaconnect is currently focused on India's $7.1 billion aquaculture sector, which produces almost 700,000 tonnes of farmed shrimp annually, and has become the top global exporter in recent years. Prior to this seed round, Aquaconnect received angel funding from HATCH, the world's leading aquaculture focused startup accelerator, after participating in HATCH's inaugural cohort in Bergen, Norway. This is Omnivore's second investment in an aquaculture startup, following Eruvaka from its first fund in 2013.
Based in Chennai, Aquaconnect was founded in 2017 by Rajamanohar "Raj" Somasundaram, Sanjai Kumar, and Shanmuga Sundara Raj. Raj is an IIT Kanpur alumnus, World Economic Forum's Young Global Leader, and serial entrepreneur, who previously founded Hexolabs, a mobile technology startup that operated across Asia and Africa. Sanjai is an experienced aquaculture farmer who pioneered Vannamei culture in Tamil Nadu, while Shanmugaraj previously worked in leadership roles across the insurance industry, with ICICI Prudential, Canara HSBC, and Kotak Life.
Currently, Aquaconnect has a network of over 3000 shrimp farmers across India and Indonesia, which it plans to rapidly expand across South and Southeast Asia. These farmers receive support via Aquaconnect's mobile application, FarmMOJO, which uses AI and predictive analytics to help them increase farm revenues, minimise costs, and reduce risks through better disease management. Finally, Aquaconnect links their farmer network to an omnichannel marketplace, where they can transact with feed producers, laboratories, equipment manufacturers, hatcheries, processors, exporters, certification bodies, banks, and insurance companies.
With the current round of funding, Aquaconnect plans to accelerate the growth of its aquaculture farmer network, roll out deep tech improvements to FarmMOJO, launch new SaaS tools for the aquaculture ecosystem, and expand monetisation across its omnichannel marketplace. Reihem Roy, who runs Omnivore's Chennai office, will be joining Aquaconnect's board to support the company's growth strategy.
According to Raj Somasundaram, Co-Founder & CEO of Aquaconnect, "The funding will be used for team expansion, enhancing our AI-enabled platform offering, and increasing our omnichannel marketplace fulfilment capabilities. We aim to reach 15,000 shrimp and fish farmers across India and Indonesia by December 2020. Omnivore and HATCH understand aquaculture, so they are perfect investors for our first institutional funding round."
Commenting on the transaction, Mark Kahn, Managing Partner of Omnivore, noted that, "Omnivore is thrilled to partner with Aquaconnect as they catalyse the Blue Revolution 2.0 in India and across Asia. The Government of India is ramping up support for the aquaculture sector, carving out a separate Ministry of Fisheries, Animal Husbandry, and Dairying as well as launching the Pradhan Mantri Matsya Sampada Yojana (PMMSY). We believe Raj and his team are building one of the most promising agritech startups globally, and we look forward to the exciting journey ahead."
Carsten Krome, Managing Partner of HATCH, also noted, "Having closely worked with Raj and his team now for more than a year, we are absolutely confident that they can deliver on the sharp growth trajectory that we are sending them on with this capital injection."
IC Universal Legal's Chennai team, led by Sameena Chatrapathy, managed the transaction.