Outlining the company's goals in a bid to attract investment the company revealed a "near-term business plan… to construct and operate four to five new, land-based RAS farms in North America at locations close to consumer consumption" at the cost of $75 million to $100 million per farm.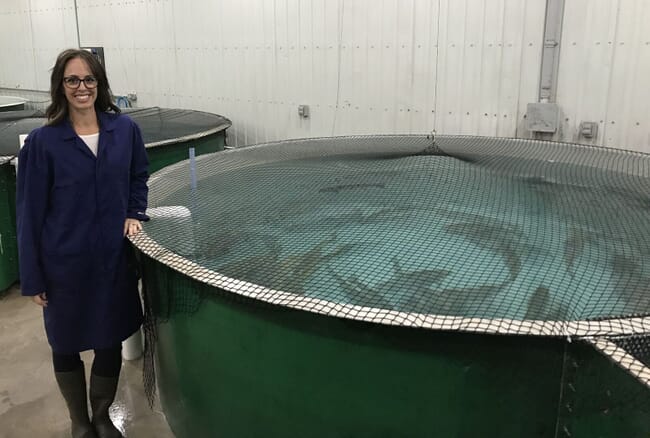 The company has a long way to go – its current locations in Rollo Bay, Prince Edward Island and Indiana have the capacity to produce 250 tonnes and 1,200 tonnes respectively. The first harvests from these facilities are expected in the fourth quarter of 2020, and the second quarter of 2020 respectively.

"Our target is to achieve an annual production output of at least 50,000 metric tons by 2027. We also are seeking regulatory approval for AquAdvantage Salmon in Brazil, Argentina, Israel, and China. Once approved in these locations, we plan to commercialize through a combination of partnerships, joint ventures, and licensing arrangements," the company states.
AquaBounty said it intends to use $2 million of funds raised in the share offer to continue construction and renovation of its Indiana and Rollo Bay facilities, with the latter forecast to produce over 10 million AquAdvantage Salmon eggs annually.
Another £2 million has been earmarked for working capital costs associated with the continued grow-out of the first batches of fish now being raised at those farms. The remainder will be used for general corporate purposes.