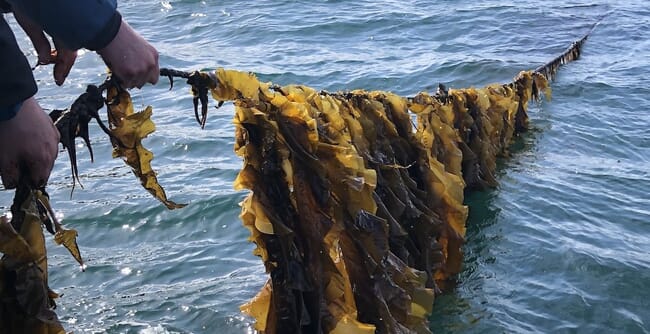 With Alaskan kelp harvests starting at just 89,000lb (wet weight) in 2018, the rapidly expanding industry multiplied the scale of its harvest by more than six times to 550,000lb in 2022. This year, however, the trend of increasing production ended, with the 2023 harvest dropping to 389,000lb according to a survey of Alaskan kelp farmers by Macro Oceans - a kelp processing company.
This 30 percent decline in production likely stems partly from the still experimental nature of previous production cycles, where producers were testing multiple sites and approaches to determine the optimal approach to kelp cultivation, resulting in an unusually high harvest.
Additionally, the market for kelp and kelp-based products is still growing to catch-up with production according to a news article by Macro Oceans, the kelp-refinery company responsible for the survey of Alaskan kelp producers.
"In conversations with farmers, a number told us that they were now mostly growing kelp that had already been contracted but some of the inventory is sitting in cold stores unsold. Unfortunately, freezing is an expensive way to store the crop and makes transportation costly. Kelp is 90% water after all and no one wants to pay to ship water around", they said.
"Alaska currently lacks the infrastructure to produce a dried product locally. Moreover, formats that stabilize seaweed without freezing or drying have yet to get to scale. Due to these market bottlenecks and lack of firm commitments to purchase kelp, growers (correctly) decided to put less seed in the water," they added.