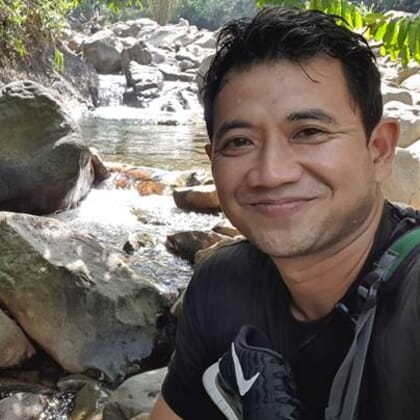 Aker BioMarine sees Indonesia as "a high potential aquaculture market, with strong demand both domestically and internationally". Currently, it is estimated to be among the top four countries in terms of shrimp production in the world. As the world's leading krill producer, Aker BioMarine is actively building its presence in Indonesia. In late 2021, the company announced a strategic partnership with Seven Stones Indonesia to support its market entry.

Wanta joins Aker from the Food and Agriculture Organization (FAO), where he focused on farmer training and biosecurity. In addition, he has previously served in leadership and managerial roles in PT. MJPF Farma Indonesia, Biowistechnologies, and Cargill Aqua Nutrition. He holds a doctorate in veterinary medicine from Bogor Agriculture University in Indonesia.
"With Wanta on board, we are taking another step towards growth in Indonesia. His vast experience within the food, agriculture and aquaculture industries in Indonesia will help solidify our strong position, enabling us to bring greater knowledge, awareness, and interest in krill as a functional ingredient for aquaculture feeds across the region," said Bjørn Wallentin of Aker BioMarine in a press release.
"For me, joining Aker BioMarine was an easy choice. I believe in the potential of krill as a natural source of protein and omega-3, key sources of nutrition that will play an important role as we face food challenges in the future. There is immense opportunity in Indonesia, and I believe that aquaculture here can benefit from this more sustainable, functional ingredient – bringing greater efficiency and profitability with less environmental impact to the producers here," said Bawanta Widya Suta.