A new name in automated aquafeed systems
A new aquafeed delivery system, inspired by the food manufacturing and engineering industry, is gaining traction in trout farms in France and is now poised for international expansion.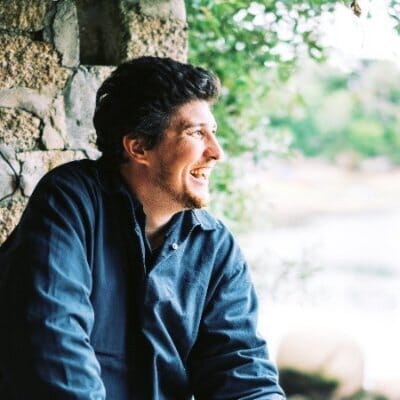 Called MultyWays, the system has been developed by a newcomer to the aquaculture industry, Secma Cabon Solution Vide. Established in Quimper, France in 1945, the company designs and implements industrial solutions, particularly for the food industry.
Maxime Cabon, the third generation of the Cabon family to run the company, explains to The Fish Site how the system has been developed.
How did the move from food manufacturing to aquaculture happen?
Our company already had experience designing machines for the food industry, including fish canning.
Moving into aquaculture allowed us to move up the value chain.
We did this in 2020 by buying West Air, a company with a promising feed delivery system, but which suffered from economic and technical problems, which led them to bankruptcy.
We found that their system was smaller than necessary, and by increasing the size we have made it easier to access the different parts. Meanwhile, in terms of software, we switched from a computer solution to a Siemens PLC, which improves the reliability of the system.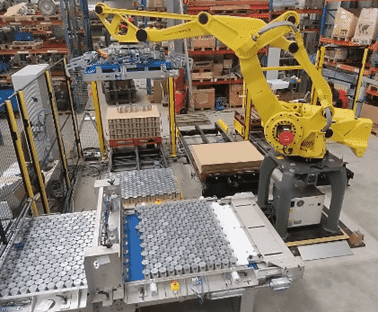 What capabilities did you transfer from food factory systems to fish feed delivery?
We transferred our knowledge in machinery and automation to solve an initial technical problem.
What makes the MultyWays Automated Feeding System unique?
Our patented innovations are Multiways valves, DosAir, and the CleanPipe system. These three components work together for maximum production and profitability and will be discussed in more detail in a moment.
What are the benefits of the system?
First and foremost, it promotes workplace safety by eliminating manual handling and repetitive stress injuries, common in hand-feeding operations. It was developed by product flow engineers using the latest technology.

We offer remote and local digital monitoring and control support for integrating aeration, water quality and flow rates with feeding activity. Our system provides an even distribution over the water surface and no loss of pellet integrity. It has a small footprint, with only one distribution line required for multiple ponds. Initial startup costs are offset by years of reduced labour costs.
How do Multiways valves work?
Multiways valves are made of hygienic stainless steel, built for strength and reliability. Based on innovative patented technology, they provide cost-efficiency by reducing the numbers of pipes required for feed distribution, and minimising pressure loss, which means that pipelines can be up to 280 metres long. Each valve can either spread feed from one pond to another, or two or more locations in one pond. Computer-controlled feeding allows more frequent daily feedings, increased production, faster growth and more uniform sized fish. The feed conversion ratio (FCR) is also reduced, improving pond and discharge water quality.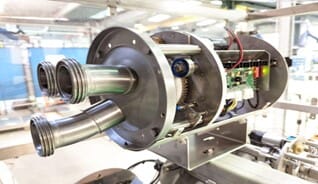 What is the DosAir system?
DosAir monitors pond conditions in real-time (fish farm digitalisation). It details the configuration of feeding: feed quantities, frequency and schedules, thus reducing operator error. The system control supports PC, tablets, and smartphones with compatible software and connects to enterprise resource plans such as Novafish, which manage key parts of its business such as accounting, manufacturing, sales and marketing.

What is the CleanPipe feature?
It ensures cleaning of all distribution parts to prevent feed build-up and eliminate contamination zones. It is flexible, accepting pipe imperfections (impacts, welds) without getting blocked. Other benefits include real-time management of the cleaner process, condensation and residual sludge extraction in pipes, and operation at low pressure for energy saving.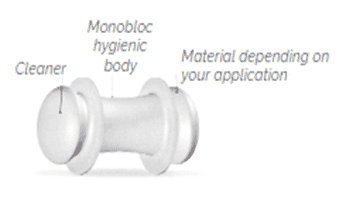 Why is MultyWays a game-changer for fish farmers?
MultyWays allows for more frequent daily feedings and increased production while simultaneously freeing up some of the farmer's time so that they can focus on other tasks. Moreover, it reduces labour expenses, limits manual handling and reduces injuries caused by repetitive feeding gestures.
The direct relationship between the DosAir and the Novafish software is a big plus for farmers as well because it automates data processing.

How many farms currently use the system, and what feedback have you had from users to date?
Nine sites, including the farm of Piscicultures Bellet in Touvres, are currently equipped with our feeding system, four of which have the latest version. Three more are currently due to be installed.
Most of the fish farmers are very satisfied. Those who didn't have a feeding system before getting ours wouldn't go back to hand feeding. The system wins them over, which takes away much tedious daily handling. One farmer even said that he could not do without it.

What are your plans for the rollout of new products?
We are continuously working on improvements for the system to ensure flawless reliability, taking the customers' feedback into account.
As for new products, we are developing another final distribution system which will be adapted for round ponds. Furthermore, we would like to develop nursery and ocean farm feeding systems.

What expansion plans do you have worldwide?
I would say that we should not set any limits. It is a growing market and I see fish farm expansion and implementation projects daily in countries such as France, Morocco, Spain and Australia.
We are currently working on promoting ourselves in Italy and Africa. We also offer our new products to our historical agents in Dubai, Vietnam, India and Thailand. Moreover, we aim to open an office in the US within two years.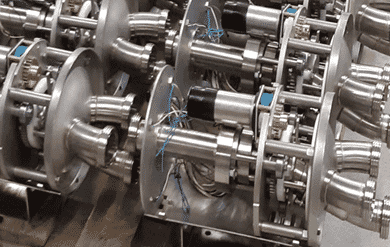 How much does the system cost and how long does it take you to manufacture and install on a farm?
Prices range from €150,000 and €250,000, depending on the size of the site and the number of valves required. Manufacturing with all the delays inherent to the industry today takes around one year. The complete installation takes approximately 3-4 weeks.
Click here to see more videos of Secma Cabon's MultyWays feeding system.