Zambian government greenlights AFRAQ2023
The 2nd Annual International Conference and Exposition of the African Chapter of the World Aquaculture Society (AFRAQ2023) has been confirmed by Zambia's Ministry of Fisheries and Livestock.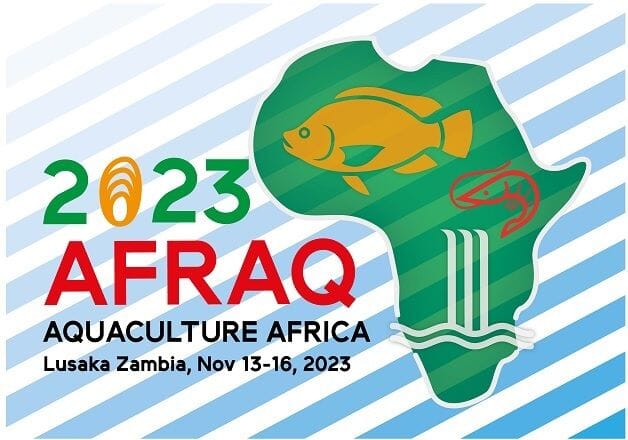 AFRAQ2023 will be held in Lusaka, the Zambian capital, from 13 to 16 November 2023.

As one of the fastest growing aquaculture producers in Africa, Zambia expects to receive thousands of delegates from around the world to celebrate achievements on all aspects of aquaculture development in Africa, but also to find solutions to some of the challenges hampering the growth of the sector, and to explore new opportunities.
The conference, which is themed "Resilient value chains in the blue economy", will highlight some of the latest aquaculture research, innovations and investments to underpin continued growth of the aquaculture sector in Africa.
The event will comprise of a scientific forum (oral/poster presentations), trade exhibition, industry forums, workshops, student events, receptions and other meetings.
Keynote speakers from Africa and beyond are expected. Special aquaculture tours will also be arranged to some of the most progressive freshwater fish farms (small, medium to large scale); aquafeeds plants, fish markets, R&D centres and other facilities of interest.
For those interested in sightseeing and adventures, visits to some famous touristic attractions in Lusaka and countrywide (such as the famous Victoria Falls) can also be arranged.
The AFRAQ23 website is now live. Interested participants and exhibitors may proceed to register online on https://www.was.org/meeting/code/AFRAQ23.
You are also welcome to contact to organisers via mario@marevent.com and worldaqua@was.org or africanchapter@was.org