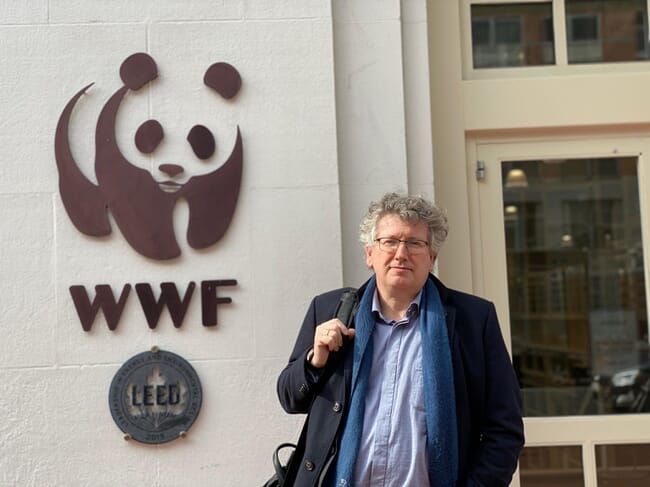 The latest round was led by a $850,000 investment by the World Wildlife Fund (WWF), enabling Ocean Rainforest to scale farming operations, utilising its novel farm technology designed to withstand the demanding conditions of the North Atlantic. The company recently secured permits to continue cultivating seaweed in the Faroe islands until at least 2032.
Olavur Gregersen, CEO of Ocean Rainforest, announced: "This investment by WWF and others will allow Ocean Rainforest to deploy new farms at scale, enabling the company to meet the growing demand for its products. But most importantly, it is an affirmation of our sustainable approach to cultivating seaweed in our ocean waters, improving people's wellbeing, and making a unique and positive contribution to our blue planet."
Carter Roberts, president and CEO of WWF US, announced: "Rising global demand for food, fibre, and fuel – as well as where and how global industries obtain vital commodities – puts increasing pressure on nature. WWF recognises that we cannot solve these challenges alone. We're excited to support this project because seaweed cultivation holds the potential to reduce these pressures and contribute to a more balanced relationship with nature."
Ocean Rainforest has over ten years of experience in seaweed cultivation in open ocean conditions. Through its US-based subsidiary, it is also leading a demonstration project for seaweed cultivation in California.
In June, Ocean Rainforest signed a contract with the Advanced Research Projects Agency-Energy (ARPA-E) to conduct Phase II of a pioneering seaweed cultivation project in California, known as MacroSystems. In partnership with Primary Ocean Producers and Hortimare, Ocean Rainforest will lead the work in designing and testing new methods for farming giant kelp (Macrocystis pyrifera) in open ocean conditions.
The project will test a state-of-the-art cultivation structure in open ocean conditions that minimises the impact of cultivation practice on existing marine operations, such as navigation and commercial fishing, and supports ecosystem services in the surrounding environment. The goal is to develop and scale up the necessary technology and machinery to de-risk the full production chain from seaweed propagation to harvesting, thereby enabling production of kelp for high volume applications including biomass for bioenergy.