Women in aquaculture: Liris Maduningtyas
Liris Maduningtyas, entrepreneur, shrimp farmer and CEO of Jala Tech, outlines how she plans to use data mining to improve shrimp health in Indonesia and beyond.
Briefly describe your aquaculture career.
My background is in electrical engineering and I worked closely with the data-mining industry as a field engineer for an oil and gas services company, Schlumberger, for about two years. In 2016 I met Aryo Wiryawan, the co-founder of Jala Tech, and learned more about the shrimp industry through him. Soon after meeting him, I started my career in aquaculture as a Jala intern.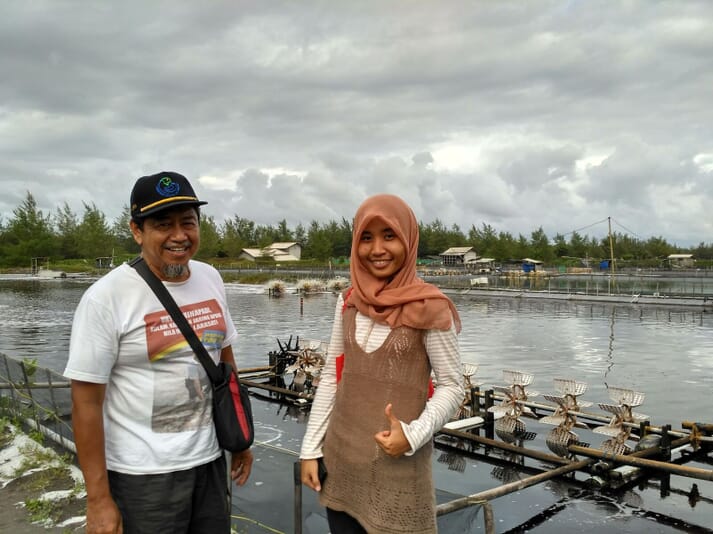 Over the past two-and-a-half years, I've been learning about shrimp aquaculture by visiting farms and talking to hundreds of shrimp farmers, technicians and experts. I focus mostly on data analytics and have developed a product that can be used to collect data from water quality and produce farm reports.
Can you tell us a bit about Jala Tech?
It's a data services company for aquaculture, in particular shrimp. We provide IoT [internet of things] water-quality monitoring systems for pond-based farming, with a farm management platform in advance. Through our machine learning, we deliver early-warning and decision-support systems for farmers so they can select the right treatment for their ponds, based on actual data at the right time.
What inspired you to start in aquaculture?
Twenty years ago, farmers would measure water salinity by putting their finger in the water and tasting it. Many small-scale farmers still do this. Today, there is a vast amount of technology out there, such as self-driving cars, face recognition and AI, but the shrimp industry is still the same. It hasn't seen such huge technological developments. This motivates me to work in aquaculture by creating another Schlumberger, a data service company not for oil and gas but for aquaculture, because the shrimp-farming industry has insufficient data and no new, innovative technology to help farmers do things like prevent disease.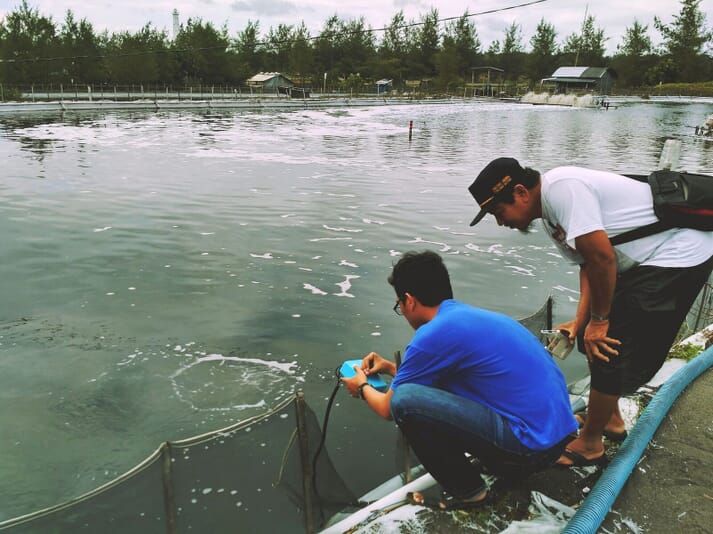 Describe a typical day in your current role
I start my day with a cup of a tea! Every day I network with investors, partners and clients. I have a number one role as a director, managing my teams, and making sure that production is going well, that the field operational team is doing its job, that the maintenance team is aligning and that the marketing and R&D teams are progressing. Sometimes I visit shrimp farms and gather as much information as I can on client feedback. Visiting the farms feels like a kind of holiday, and I always feel much more motivated after talking to the farmers.
What's the most inspirational experience you've had working in aquaculture to date?
I feel inspired whenever clients express their gratitude. Being able to help farmers make sure that they are selecting the right treatment for their ponds based on data that we have articulated is really beautiful.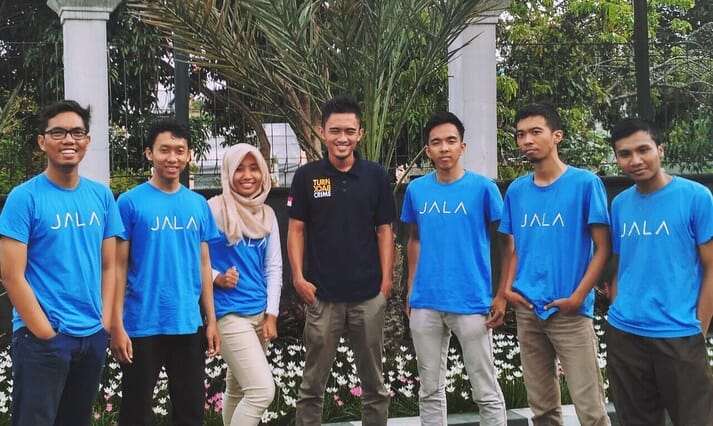 What's the most unusual experience you've had in aquaculture?
Some of my friends are shrimp farmers and sometimes they send me photos of their shrimp, for example to share good news that their shrimp are ready for harvest, or for a consultation if they believe their shrimp have a disease. Some of those photos can be quite unusual!
How important are sustainability concerns to you and how do you address them in your work?
Keeping an industry sustainable is extremely important. We focus on delivering services that will help make a sustainable business for the farmers.
Unfortunately, sustainability is not a major thing that farmers in the shrimp industry here understand. More education in this area is needed. For example, at the moment farmers don't care where they throw away their waste, but this creates environmental issues and leads to disease outbreaks within the area. When a farm has been infected with a disease for years, the farmers leave it and open another one, or they just quit and abandon the leftover, broken land. This is not an example of sustainability in the shrimp industry, so we want to educate farmers and raise awareness of this, through Jala.
What innovation do you think has the most potential to change aquaculture?
I would say IoT technology, because it brings automation, and provides real-time data that can be used to aid and support shrimp farmers' decisions.
Have you faced any particular challenges as a woman in aquaculture, particularly now you're a CEO?
In the beginning, people questioned why I was there. But because I have proved that I can be an entrepreneur in aquaculture technology and really solve problems, I feel so confident that I don't really have any challenges at work now.
My challenges are all about time. It's hard to have free time for myself. Being CEO requires a lot of hard work and there are big demands on all your available time. But I'm getting used to it.
In general I find that most women in the aquaculture industry work as researchers or in processing plants. The number of women in the industry is rising, however. In Jala Tech, we have hired more female engineers and sales staff, which is really positive.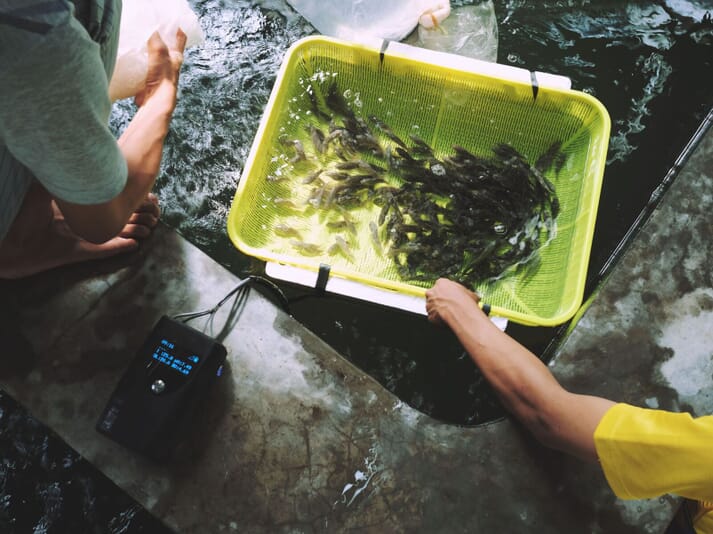 What's it like to be a female entrepreneur?
It's like going against the grain, especially if you live in South East Asia. You will face a lot of pessimism from others. But sometimes that makes you even more motivated to prove that women can also be leaders.
What advice would you give to women looking to start a career in the sector?
You don't have to have a background in aquaculture, as long as you're passionate about making improvements in the industry. That is what matters, and you will do a great job whatever you choose to do.
What would be your dream role in aquaculture and do you think it's realistic to achieve?
My dream role is to become a director of a global data-analytics company for aquaculture. As I'm currently an entrepreneur, farmer and CEO, I believe this is realistic.
What outstanding challenge would you most like to solve?
To reduce disease outbreaks in the shrimp industry through Jala.
How do you see your company evolving in the years to come?
We're going to extend our technology to meet demand and expand our business, not only in Indonesia and South East Asia but also in Latin America, the Middle East, China, Africa and Europe. Jala will become a global data service company for aquaculture, owning a variety of technology and billions of data points. We will help millions of farmers around the world to prevent disease outbreaks in shrimp farms and become a global company that provides an early-warning system for shrimp health through AI.