Women in aquaculture: Alexsandra Caseiro
Alexsandra Caseiro is one of the stalwarts of the Brazilian aquaculture sector, spending two decades in the feed sector, before setting up her own consultancy firm, operating mainly in in Chile, Peru, Ecuador, Venezuela, Mexico and Brazil.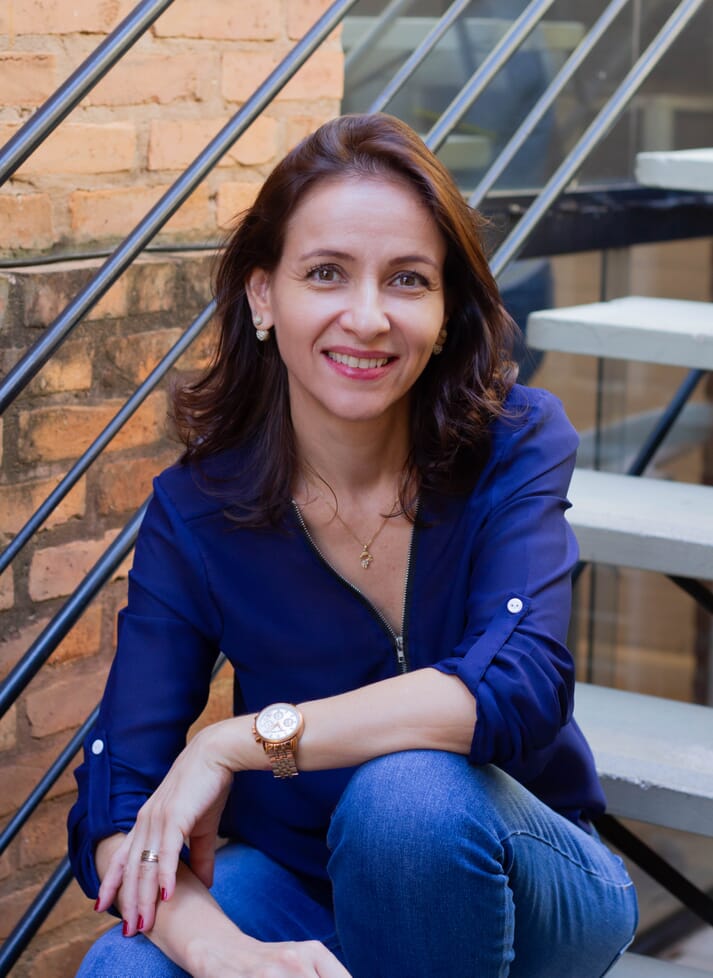 Can you briefly describe your aquaculture career?
After completing my masters I spent nearly 20 years working in executive positions at companies in the animal nutrition sector, such as Nutron Alimentos, Provimi Latin America, Cargill Animal Nutrition (CAN), Cargill Feed & Nutrition (CFN) and Cargill Aqua Nutrition (CQN).
Three years ago, I decided to embark on a solo career, as a strategic advisor at AquaConcept. I saw an opportunity to use my technical skills, coupled with field and strategy experience, to help companies wishing to enter the aquaculture sector, as well as farmers looking to improve their production performance.
What drew you to aquaculture in the first place?
I started in aquaculture while still at university, focusing on assessing water quality in the production of tilapia in cages. It was love at first sight! I was entering a completely new area of animal production, with a high demand for information and professionals.
In aquaculture, I identified the opportunity to work with something that could represent the future of food production in the world. Considering the potential for expansion of animal production in fresh and sea water, the sky is the limit.
Can you give a brief overview of AquaConcept?
AquaConcept is a consulting firm that helps clients adjust or redirect their aquaculture business strategy.
To carry out this work, we rely on a team of partners that allow us to offer multidisciplinary services (applied nutrition, feed production, quality assurance, strategic ingredient procurement, innovation projects, and strategy).
The purpose is to help our clients to think differently about the way they manage their business, to understand how and what they can improve. We are focused on being more efficient in the use of resources, differentiation from other players in the aquaculture market and reducing production costs, implementing measures that are sustainable in the long term.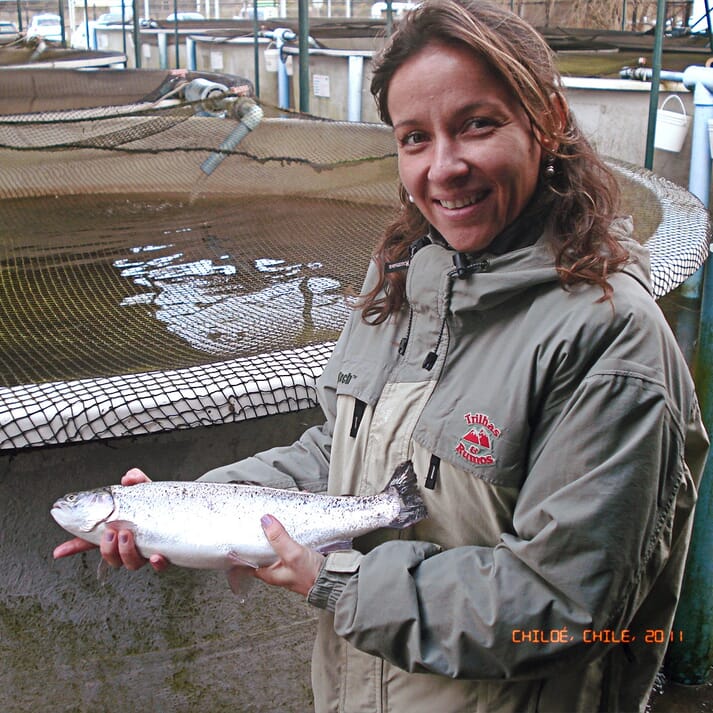 And can you give some insights into the sort of clients you work with?

Mainly with companies in the animal nutrition sector (feeds, premixes and additives), as well as for aquaculture producers who wish to establish integrated production systems.
What work-related achievement are you most proud of?
I am very proud of a work performed recently where we carried out an in-depth diagnosis of the internal processes of a Latin American shrimp nutrition company, in a fully virtual manner.
The client approached us to understand how they could improve the profitability of their business, which was heavily impacted by Covid in 2020. The deliverable was a complete map of business value capture opportunities, combined with recommendations to help successfully improve the profitability of the business.
It was a complex job, full of variables, requiring a lot of dedication and creativity from our work team, but we managed to solve the client's need and we learned a lot from this new experience.
What does a typical day in your current role consist of?
My work routine is divided between activities such as prospecting new clients, following-up on the agenda and delivering projects with partners, preparing technical and strategic assignments, meeting with clients, and developing material to be published on social networks.
Have you encountered any gender-related challenges in the sector?
Yes, I have come across many gender-related challenges personally. I started when there were few women working in the sector and the environment was excessively masculine, while recognition of female professionals was limited.
As I always had a lot of contact with people in the field and travelled to visit clients, I had to learn to live with this situation. However, this challenge was a major motivator for me to develop myself professionally and emotionally and to improve myself even more technically.
Gender issues are now less extreme than they were 25 years ago, and I am very proud to see female entrepreneurs managing aquaculture projects.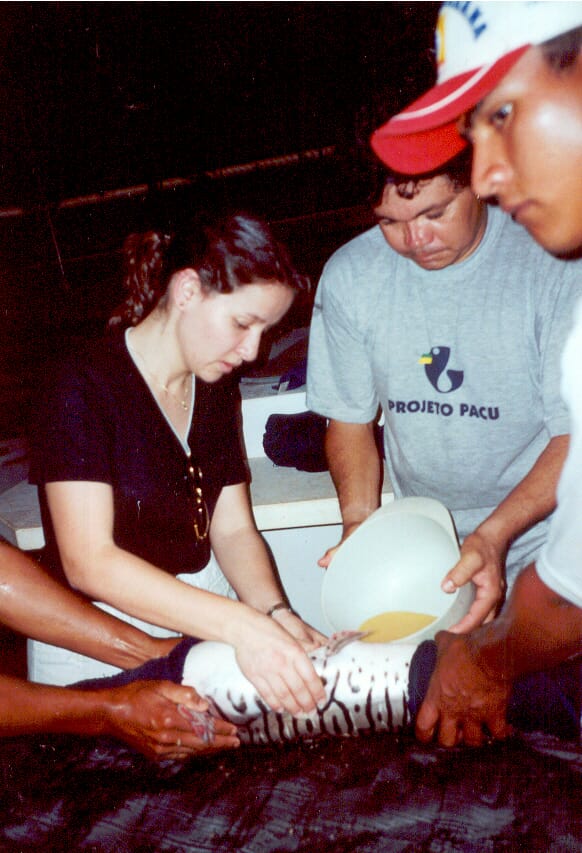 Are there any individuals or organisations that you've found particularly inspirational?
In 2017, I had the opportunity to visit Marinasol – a super-intensive shrimp farm in Peru that is part of the Camposol Group – and noticed that most of the workers were women.
Later, I did some research and learned that the company was part of the National Yachay Program, coordinated by the Ministry of Women and Vulnerable Populations, in which mothers were offered jobs on the condition that their children study at school.
Camposol continues to employ lot of women. According to its 2020 sustainability report, the percentage of female workers reached 47 percent, with up to 30 percent of the supervisory and management positions being held by women.
What advice would you give to women who are considering setting up their own aquaculture business?
The first major step is to do something that you are passionate about.
Having clear the activity to be developed or the product you want to produce, I suggest starting with the preparation of the business plan. I advise you to develop CANVAS, something simple and practical.
In this exercise, you will develop your business' value proposition, define which segments you want to serve, how you will relate to your clients and through which channels, the core activities you need to carry out, resources and key partnerships. Once that is done, it is time for the action plan and your business' budget (revenue sources and cost structure).
Seek to understand your clients' needs well and get to know your competitors, so you can differentiate yourself. Keep in mind that rethinking the business is an ongoing task – and is essential for keeping up-to-date with clients' needs and the reality of the markets.
What's the most unusual experience you've had in aquaculture?
This happened during my first trip to Ghana. I had just acquired a new tilapia feed customer. Everything was very new, and I was very curious about what I was going to see.
I started with a visit to the fingerling production area and then the grow-out in high-volume cages. I was very impressed with everything I saw. Then, I went to visit the fish processing area and was surprised by the number of women there. They were very organized and good-natured. Some carried giant bowls full of eviscerated fish and others separated the visceral fat into containers so they could use it to cook in their homes.
It was a surprise to me, but an important reality check and I was happy to see that they had found a way to use that waste.
If you could solve one issue in aquaculture, what would it be?
I would like to help shrimp and fish producers with tools for decision-making regarding risk management in their business, aiming to obtain more consistent production performance and more constant financial results.
What would you like to be doing in 10 years' time?
Still working as a business advisor in Latin American aquaculture, but with an expanded business. My major ambition is to help farmers with planning, professionalisation and profitability.
How do you think aquaculture in Brazil should evolve in order to achieve its full potential?
Besides the challenges inherent to farming, producers need to manage the bureaucracy and costs. I believe that the organisation of different sectors must be done to achieve common industry goals and improve strategic thinking. I think it is necessary to plan and act effectively.