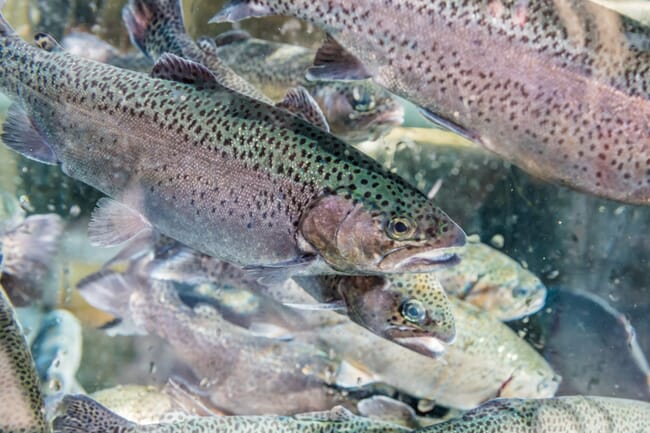 Anaesthetics are used in aquaculture to reduce stress and prevent injury during handling and transport procedures. The most common anaesthetics used by fish farmers are benzocaine, quinaldine, tricaine methanesulfonate (MS-222), and 2-phenoxyethanol.
However, these compounds can cause unwanted side effects including stress, gill irritation, hyperactivity and excessive mucus secretion. These chemicals are also expensive.
Researchers found that essential oils from vegetable sources are an excellent alternative to synthetic products. There is growing interest in using herbs to anaesthetise fish due to their wide range of beneficial health effects – namely their antioxidant and antimicrobial abilities, as well as their immune enhancement effects.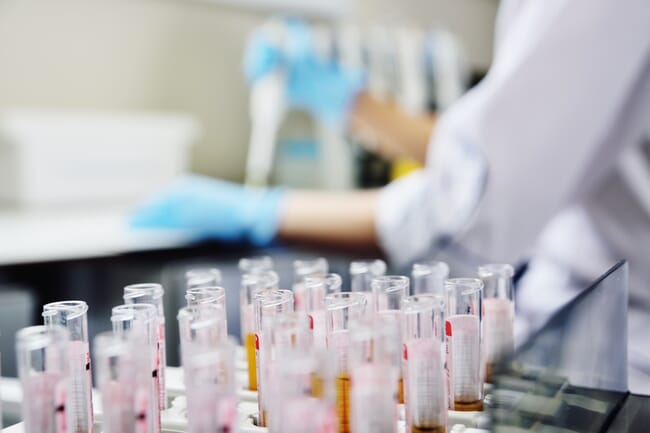 Researchers from Isparta University of Applied Sciences (Turkey) and Burdur Mehmet Akif Ersoy University wanted to determine the anaesthetic and histopathological effect of basil (Ocimum basilicum) and eucalyptus (Eucalyptus globulus) essential oils on rainbow trout (Oncorhynchus mykiss).
Finding the ideal concentrations of essential oils

The rainbow trout juveniles were exposed to 20, 50, 70, 100, 150, 200, 300, 400, 500, and 600 mg L−1 of essential oils, and the researchers recorded the induction of anaesthesia, and the recovery times for each fish.
Acute toxicities of essential oils (10 min LC50 concentration) in rainbow trout were determined at 70-400 mg L-1.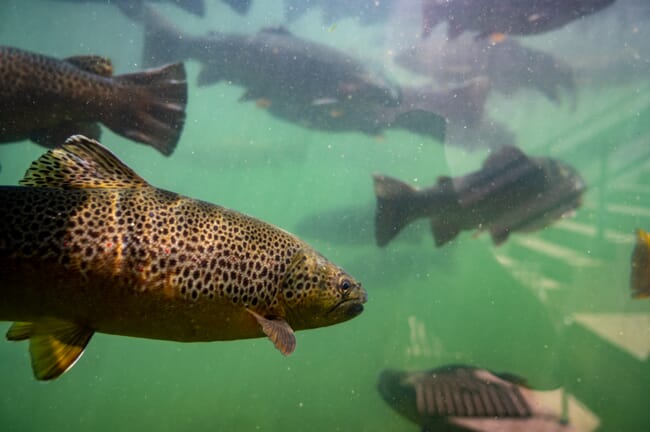 The researchers also studied the histopathological effects of essential oils on fish tissues after deep anaesthesia.
The ideal dose
"As a result of this study, the essential oil of O. basilicum at a dose of 300 mg L-1 and the essential oil of E. globulus at a dose of 400 mg L-1 showed the ideal anaesthetic effects in rainbow trout," the researchers report.
According to various reports and investigations, deep anaesthesia in fish should occur in a period of less than 5 minutes, and the recovery time of the fish should not exceed 10 minutes.
After learning the ideal dose of anaesthetic, the researchers wanted to identify the ideal timings for anaesthesia introduction (stage 4) and recovery time.
Eucalyptus: 186 and 117.5 seconds, respectively
Basil: 220.5 and 61 seconds, respectively
The researchers found no toxic effects of essential oils on rainbow trout. In addition, they point out that essential oils do not cause pathological effects on the gills, liver and kidneys of trout.
"This study demonstrates that the essential oils of O. basilicum and E. globulus can be used as an effective and safe anaesthetic in juvenile rainbow trout," they conclude.
According to the researchers, 400 mgL-1 for eucalyptus essential oil and 300 mgL-1 for basil essential oil should be used to anaesthetise juvenile rainbow trout.