Why fish farming on Lake Volta needs a radical rethink
Lake Volta might be the most productive aquaculture centre in Ghana, but the current model of fish farming on the lake is unsustainable, according to Dr Kofitsyo Cudjoe, a senior adviser at the Norwegian Veterinary Institute's Aquatic Animal Health and Welfare Department.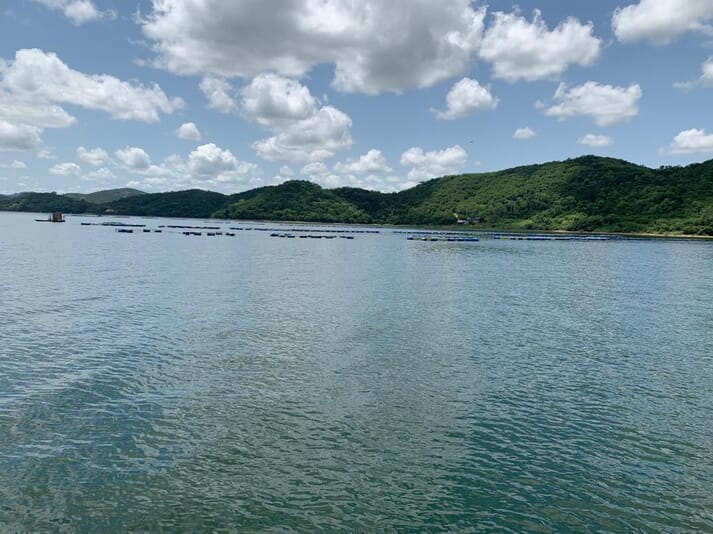 As the leader of the Norway-Ghana Tilapia Initiative (NORGHATI), which launched in 2015, Dr Cudjoe has played a key role in the development of aquaculture in Ghana and Africa. However, he recently flagged up the need to save Lake Volta and Africa's other key fresh water resources, because they face threats to their ecosystems, and to the livelihoods of millions of Africans who depend on them.
Born in the Volta Region, Dr Cudjoe grew up to love the culture and environment of the lake – which accounts for up to 90 percent of the country's aquaculture output.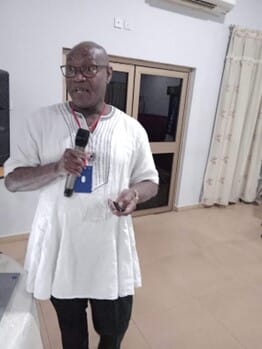 "My parents were fisherfolk. The livelihoods of today's fisherfolk are under threat by so-called strategies which, if not properly thought through, will render the basis of their livelihood, Lake Volta, degraded due to pollution and diseases that threaten the aquatic environment and all natural aquatic animal life," he explains.
This was most tragically reflected by the outbreak of infectious spleen and kidney necrosis virus (ISKNV), which devastated the lake's tilapia farms in 2018-2019.
"The ISKN virus outbreak was a very nasty experience which set our aquaculture back several years, at a time when we were trying to intensify aquaculture to close the gap between our fish demand and supply, so that we could reduce our fish import bill," he explains.
And he also cites the recent mass tilapia mortalities in Lake Victoria as another warning.
Dr Cudjoe is aware of Lake Volta's advantages for cage farming, but he is also concerned by the range of pressures on Africa's great lakes.
"The very size of these water bodies presents major challenges. All kinds of materials find their way to the lake – pesticides and other agricultural waste, industrial waste, human waste from the many communities dotted across the lake. These are formidable problems, even when you have good biosecurity or environmental management strategies in place, which we have not had. We want to make short-term gains from aquaculture production, but the lake is a living entity that has a tolerance limit and needs to be protected," he urges.
The second Ghana National Aquaculture Development Plan (2023-2027) has just been launched, with a clear emphasis on making improvements in the sector's environmental sustainability, and Dr Cudjoe is cautiously optimistic about the scheme.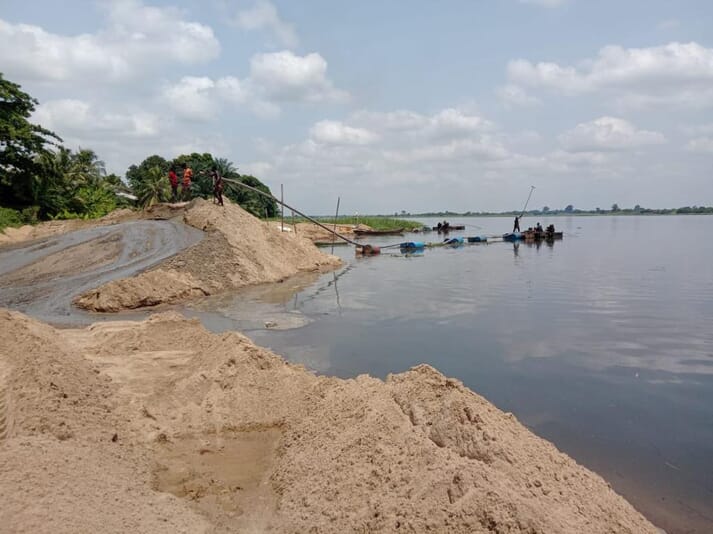 "It is certainly commendable. I have been involved in the development of the fish health management aspects of the plan. We must enforce the observance of environmental and fish health standards by fish farmers, and we must check foreign operators, who are harming our aquaculture business and our environment. But remember that the bulk of pollution going into the lake emanates from farming, industrial and other activities outside the purview of our aquaculture authorities. A holistic environmental management strategy must be devised and enforced as soon as possible. I believe it is time to take some bold measures to protect the lake," he argues.
"Escapes of unauthorised cultured fish can introduce disease which can devastate wild fish stocks and directly affect the livelihoods of artisanal fishermen," he adds.
However, he also argues that the country's philosophy on aquaculture needs to fundamentally change.
"We must de-emphasise large-scale aquaculture production, especially on Lake Volta. It is a multi-purpose resource with many users. It is a major drinking water source. Diverse unregulated commercial activities and practices are detrimental to the lake environment. Uncontrolled and unregulated setting up of cage farms without regard to the lake's carrying capacity, will lead to nutrient pollution, losses due to introduced disease-causing agents and the creation of conditions which will not allow aquatic animal life to thrive," Dr Cudjoe argues.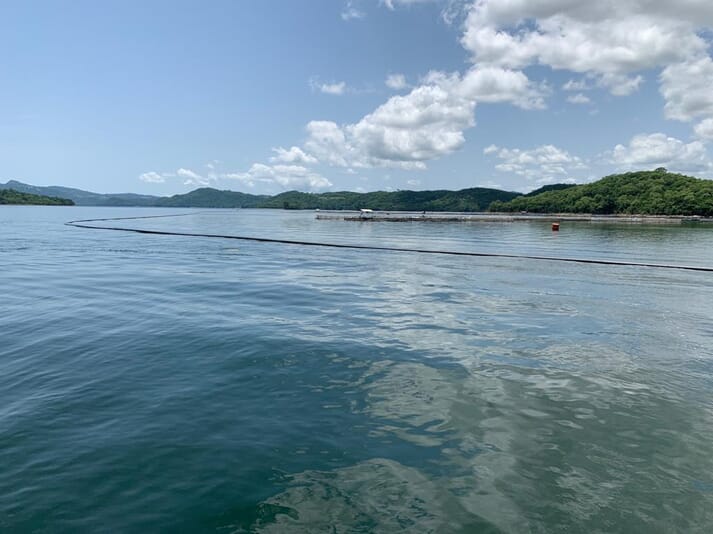 And he believes that pond farming beside the lake could offer a more environmentally sustainable alternative to cage culture.
"Instead of farming directly on the lake, small- or medium-scale farmers can draw water from the lake, treat it and farm in ponds or other suitable media, and plough it back to the lake after treating the wastewater. This way, they start out with clean water, and return clean water to the lake, preserving its integrity," he argues.
"Water pumped from the lake must be treated with sand filtration systems incorporating activated charcoal for solid and toxin removal and disease prevention. To kill off disease causing agents, the water could be further treated with UV-light or ozone before using it for land-based aquaculture operations. It might be advantageous to pump the water further into a reservoir for oxygenation before use. Alternatively, for land-based operations, borehole water is safe for use but needs water quality monitoring to check for soil contaminants and adjust for pH or oxygen that may not be at optimum levels. Wastewater from farm operations must in a like manner be treated to remove solids in the form of faecal materials and unconsumed feed. In addition, wastewater needs nitrogen removal through denitrification processes before being returned into the lake. Such simple measures can prevent economic loss through mass fish mortalities and protect the aquatic environment," he elaborates.

However, Dr Cudjoe does not recommend the wholesale application of this practice across Africa.
"In some parts of Ghana our formerly rich rivers and lakes have been polluted by illegal mining, and I would not recommend deploying such water resources in aquaculture," he notes.
Despite his concerns Dr Cudjoe believes that it is not too late to make a change.
"We can get things right in Ghana, and Africa, by placing an emphasis on sustainability and fish health management and by dealing with the illegal operations of foreign operators in our water bodies. Aquaculture can provide jobs, especially in the rural areas where they are really needed. And of course, it is one of the best vehicles for advancing food security. It is the best means of providing protein in Africa," he concludes.