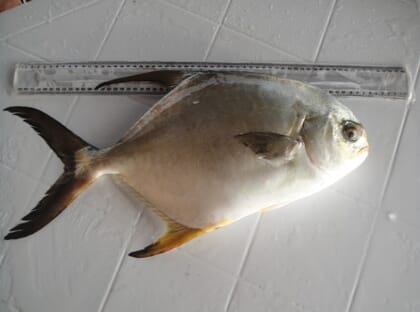 "Despite huge consumer demand, Australian white flesh fish produced by aquaculture has not reached the same levels as salmon. The current industry is considerably smaller, with around 11,000 tonnes of production compared to Tasmanian Atlantic salmon with around 70,000 tonnes. However, the smaller industry size does not reflect consumer demand. Our current demand for white flesh fish far exceeds production. Of the 150,000 tonnes consumed annually across Australia, more than 50 per cent is imported," note Polly Hilder and Curtis Lind.

"Because of this large and increasing demand, there is a huge opportunity for a strong, domestic, white flesh fish aquaculture industry in our country," they add.
The authors point out that the Australian government's national aquaculture strategy aims to double the current value of the sector to $2 billion a year by 2027, while the Australian government's Northern Australia Infrastructure Fund (NAIF) has provided over $30 million to support barramundi aquaculture in the Northern Territory.
In May 2022, they note, another major barramundi producer announced receiving $30 million government grant to invest in the development of a state-of-the-art indoor aquaculture facility. Meanwhile, Murray Cod Australia raised $30 million in 2021 to support the growth of their Murray cod aquaculture business in inland New South Wales.

"Barramundi is the success story for Australian farmed white flesh fish. It comfortably leads the sector's production totals. However, emerging industries including yellowtail kingfish, grouper, Murray cod and cobia are also contributing to the diversity of Australia's home-grown product line-up," they write.
And CSIRO believes that pompano "could play an important role in the future mix of Australian white flesh fish aquaculture".
The organisation's research into pompano aims "to build a sustainable farming model focused on biology, circular economy, welfare, production systems, feed, breeding and consumer demand. It is intended that targeted research into these critical aquaculture areas will provide information benefits and strengthens the whole industry".
"Our drive is that in the near future, on any day of the week, you can walk into a supermarket and be presented with fantastic choice when it comes to the Australian produced white flesh fish you want to eat. All while knowing that you are supporting Australian farmers, the environment and securing future food security," Hilder and Lind conclude.