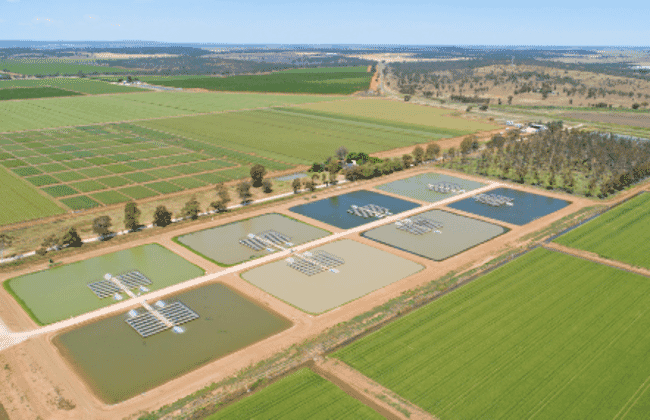 The company, which grows Murray cod in the Riverina, New South Wales, plans to stock out 2.4 million fish from this spawning cycle into its 14 ponds grow-out ponds during the summer months, in addition to maintaining sales of the threatened fish to government agencies for re-stocking purposes.
The company's latest report, which covers the final quarter of 2021, reveals that the quarter was dominated by one of the coldest and wettest periods seen in the region for some time, resulting in sub-optimal growing conditions. However, an improvement in temperatures has since caused a return to expected summer growth rates.
The company is now looking to start trialling means to induce out-of-season spawning in an attempt to remove the reliance upon seasonal spawning each spring and to reduce risks and workloads associated with spawning by distributing them more evenly throughout the year.
They have also initiated a trial of a diet that contains only plant-based ingredients and now plan to investigate – and improve – both the specific growth rates and feed conversion ratios that they achieve on their farms.
"In keeping with our commitment to sustainability we have commissioned production of a diet that is completely free of marine or animal based proteins. Results of this diet on aspects such as growth, health and taste profile of the fish will be important considerations as we continue in our quest to improve the environmental integrity of our production," the company explains.
Post-production
The report notes that sales grew 29 percent compared to the final quarter of 2020, despite the impact of severe Covid-19 restrictions in Australia.
"Lockdowns and staff shortages which closed restaurants in major capital cities around Australia during the quarter had a negative impact on expected sales growth. After having slower than expected sales in the FY to November, we saw very strong growth in domestic sales during December," the Q4 statement explains.
"The management and board of Murray Cod Australia are very pleased with the significant progress that has been made operationally and the continued development of our markets despite the challenges posed by the global pandemic and difficult weather conditions," it concludes.