Taking place in Dynamic Earth, in Edinburgh, on 29 May the awards highlight the range of talent involved in the global aquaculture sector.
"We were pleased to gather a diverse panel of judges, featuring Alex Adrian, aquaculture operations manager of Crown Estate Scotland; Martin Gill, head of aquaculture and fisheries at Lloyds Register; Nicki Holmyard, Director of Offshore Shellfish Ltd; Professor Dave Little, head of research at Stirling's Institute of Aquaculture; Ruth Layton, co-founder of, and sustainability director at Benchmark Holdings; and The Fish Site's Rob Fletcher," says event organiser Susan Tinch.
"It was an interesting day, with no shortage of debate over the relative merits of the 67 entries and nominations, but the six judges managed to whittle down the contenders for each category to make the shortlists. And we look forward to announcing the winners on 29 May. We'd like to thank both the judges and all those who entered these hotly-contested awards," she adds.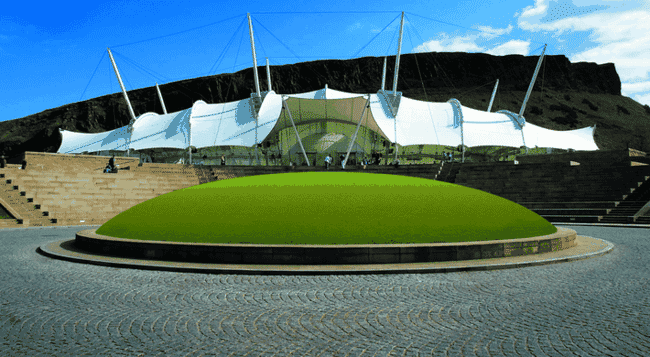 The shortlists for each of the categories can be found below:
Applied research breakthrough - sponsored by Lloyd's Register
Aqua BioTech Group – the Maltese firm has established a multi-species hatchery and smolt facility at Buckieburn, Scotland
Nutrition Research Group – optimising the use of omega-3 oils in salmon production, Institute of Aquaculture, Scotland
BioMar/Mowi/Scottish Sea Farms/the University of Stirling and SAIC – closing the cycle for captive ballan wrasse, Scotland
Troutlodge – the US firm has used genetics to combat losses caused by causes bacterial cold water disease (BCWD) in rainbow trout
Sustainability - sponsored by Cargill
Bioretur – converting fish waste to biogas and fertiliser, Norway
Foundation for Partnership Initiatives in the Niger Delta – providing training to boost catfish farming productivity in Nigeria
Ictyogroup – developing effective Streptococcus vaccines in Ghana
Veramaris – Dutch algal oil producer
International impact - sponsored by BioMar
Hatch – aquaculture accelerator, Bergen
Nutrition Research Group - nutritional analysis with a global reach, Institute of Aquaculture, Scotland
Prarie AquaTech – Me-Pro soy-based, phosphorous-reducing feed ingredient, South Dakota
Veramaris – algal oil producer, Netherlands
People's choice*
Gorkha Ahedo – field team supervisor, InnovaSea Systems, Panama
Caitriona Carter, author of The Politics of Aquaculture: Sustainability interdependence, territory and regulation in fish farming, Irstea, France
Richard Derbyshire – Orkney regional production manager, Scottish Sea Farms
Yilin Li – quality control supervisor, INVE Aquaculture, Salt Lake City
Nathan Pyne-Carter – managing director, Ace Aquatec, Scotland
To vote, click on the following link https://www.aquacultureawards....
Most promising new entrant - sponsored by Primer Design
Foover mort removal system - Underwater Contracting Limited
Kendal Hunter – farm manager, Mowi Scotland
Manolin - software analytics to help farmers optimize treatments and improve their fish health
Clara McGhee – farm technician, Mowi Scotland
Animal welfare - sponsored by Benchmark
Ace Aquatech – Hell Raiser electric seal deterrent
Europharma – SuperSmolt FO
Marks & Spencer - the M&S Welfare Outcome Measure Programme
Seneye – smart water quality sensor
Technical innovation - sponsored by Mowi
Benchmark Animal Health – CleanTreat, purification of water used in bath treatments
Pentair – Pentair Vaki Smartflow System
Underwater Contracting Limited – Foover mort removal system
XpertSea – the Canadian firm's Growth Platform
Diversity - sponsored by the Scottish Aquaculture Innovation Centre (SAIC)
Open Blue Sea Farms – offshore cobia producers, Panama
Scottish Sea Farms – one of Scotland's leading salmon producers
"We look forward to welcoming all those shortlisted, and the wider aquaculture community, to the awards dinner, tables for which are being booked up quickly," adds Tinch.