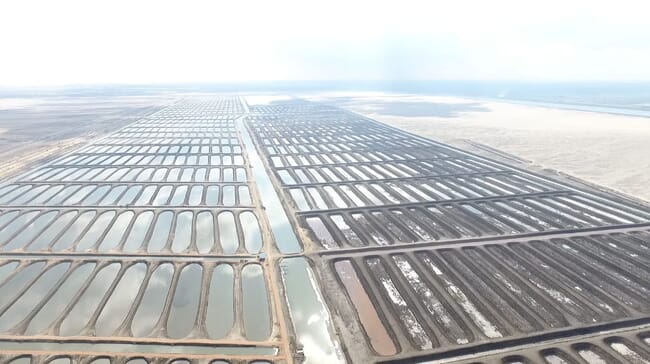 So concluded Dr Malcolm Dickson, who authored and presented FAO's latest overview of aquaculture development in the region today.
Covering production figures from 2013 to 2018, as well as key trends in the sector, Dr Dickson's presentation revealed that aquaculture in the region had increased from 1.2 million tonnes to 1.7 million tonnes during this five-year period and noted that the region has the potential to continue to grow the sector.
However, while this growth rate is impressive, his concluding remarks neatly encapsulated one of the key concerns about some of the more ambitious aquaculture projects that have been tabled in some of the 17 countries that make up this region – namely that only two of the countries have recorded growth in the sector that is both significant and economically sustainable. As a result, he urged listeners to the webinar to ensure that their plans for growth were backed by sound financial planning.
"There is a wide range of different economies and there is also a wide range of aquaculture approaches within the region. It's almost like a microcosm of global aquaculture. You've got Egypt as one dominant player in the region, in the same way that China is dominant in global aquaculture. There's one big exporter, which is Saudi Arabia, which is a bit like Norway or Vietnam, and many other countries striving to build their aquaculture industries," Dr Dickson noted.
However, he then paused to ask a very pertinent question.
"One of the questions that fascinates me is: why are some aquaculture industries successful, while others fail to scale?" asked Dr Dickson.
He went on to examine what the two most successful aquaculture producers in the region have in common.
"Egypt is really a stand-out success in NENA aquaculture, Saudi Arabia is moving forward rapidly, but the two industries are following different paths – what is the key to success?"
And the answer, according to Dr Dickson, is the focus they both share on driving profits, more so than just presenting opportunistic projects.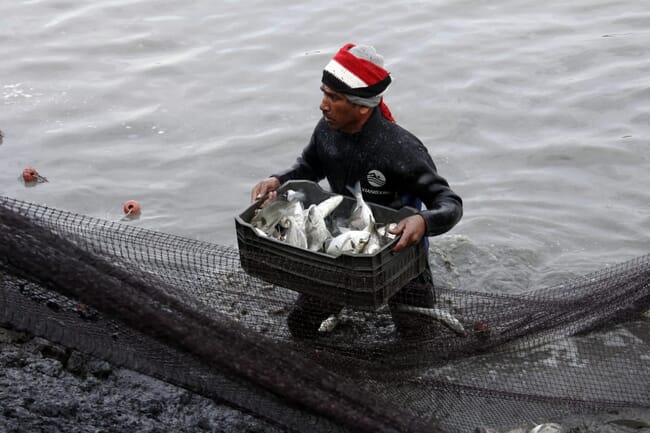 As he explained: "I feel that there's two main factors: one is the opportunity, the other profitability. Opportunity, we've talked about in terms of allocating space for aquaculture, setting up institutional frameworks. There need to be farmers who want to grow the fish and there need to be markets for the fish – this is really something that a lot of countries in the NENA region are focused on at the minute, but they aren't doing that very successfully.
"But the key factor that's led to the upscaling of the industries in both Egypt and in Saudi Arabia has been profitability in the value chain. There's been enough value in the value chain for everyone in the value chain to make a profit – from feed mills, to hatcheries, to farmers, to transporters, wholesalers, retailers, to exporters. So, that has led to private sector investment, which leads to scale-up of the industry."
He then went on to question some of the strategies behind aquaculture projects in some of the other NENA countries.
"I look at the efforts to build aquaculture industries in several countries in the region and ask if they are sufficiently focused on profitability? Because, if we don't have profitability, then we're not going to get the scale-up that everybody is looking for to build up aquaculture in the region.
"So, I would urge you to think about this, to maybe do the homework on value chain economics and whatever else is necessary to create profitable value chains that will attract the private sector investment that will scale up aquaculture in the region," Dr Dickson concluded.