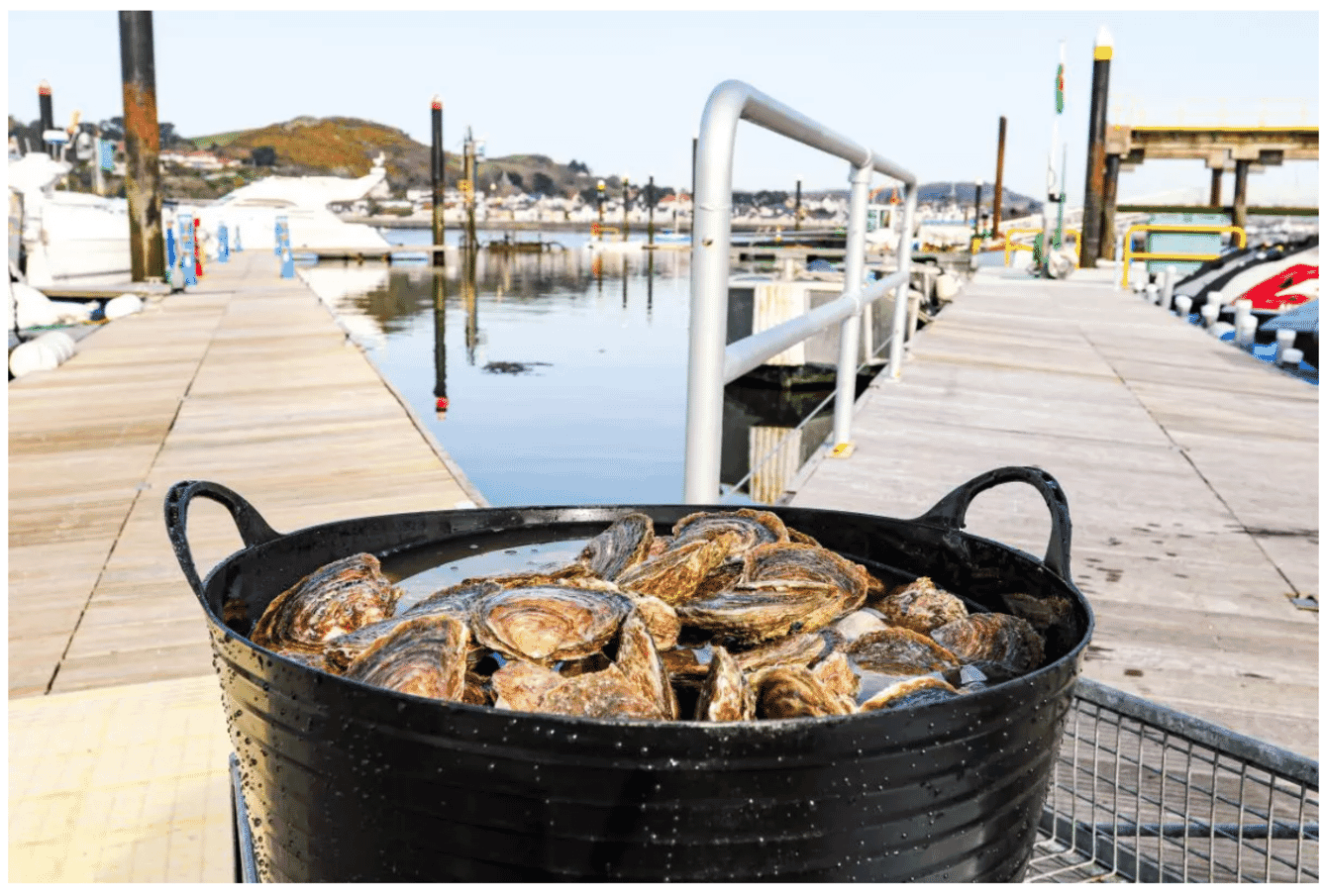 The institutions have been awarded £249,919 to run the "Restoring Wild Oysters to Conwy Bay". The National Lottery Heritage Fund are delivering the Nature Networks Fund (round two) on behalf of the Welsh Government and in partnership with Natural Resources Wales.
The two-year project aims to restore European native oyster habitat and a community of associated organisms.
"Restoring Wild Oysters to Conwy Bay" is one of seventeen projects receiving funding to help Wales' network of protected land and marine sites to thrive and encourage local communities – schools, universities and residents - to get involved in nature conservation.
The two-year project is introducing the European native oyster at the Liverpool Bay SPA & Menai Strait and Conwy Bay SAC protected sites.
Maria Hayden-Hughes, wild oysters project officer based at Bangor University said, "Native oysters provide huge benefits to our coastal waters by helping to clean our seas and acting as an important habitat for marine wildlife. Historically, they were a vital food source for coastal communities in Wales. Locally to Conwy Bay, there were productive native oyster beds during the 1700 and 1800s in the Menai Strait, off Puffin Island and around Anglesey. Sadly only a few small native oyster populations remain in Wales and without intervention, the species is on the path to extinction. By working together, we hope to help to restore this historically important species and support an ocean full of life.

"The Restoring Wild Oysters to Conwy Bay project will reconnect people with that history and highlight the potential for the future. The project will use an outdoor classroom for community groups and school students to be involved in active marine conservation in Conwy Bay. It's great to see the look of awe and wonder on children's faces when they discover the wonderful sea life on their doorstep and the interesting research going on in Bangor's School of Ocean Sciences. It makes you realise how important it is to improve ocean literacy and offer invaluable hands-on experience such as learning about the oysters and the charismatic wildlife, like eels, fish, crabs, that they support, to inspire the next generation to protect and care for the marine environment."
Andrew White, director of The National Lottery Heritage Fund in Wales said: "Funding natural heritage projects which help tackle the effects of the climate crisis and support nature's recovery is a key priority for The National Lottery Heritage Fund in Wales.
"From seabird biosecurity, eradicating Himalayan balsam and Japanese knotweed, to the reintroduction of wild oysters, these grants will help prevent further species and habitat declines, enhance capacity to adapt to the climate crisis and bring direct health benefits to the people and communities involved."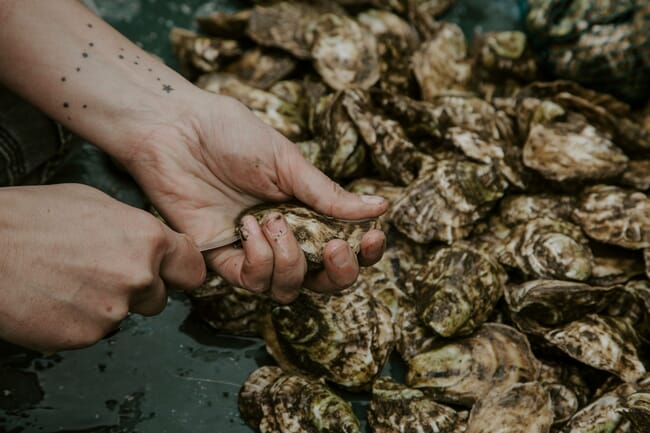 Welsh Government's climate change minister Julie James said: "This funding will help to facilitate the Team Wales approach required to improve the condition and resilience of our protected sites network, as well as creating networks of people actively engaged with nature.
"I am pleased to see the wide range of terrestrial, freshwater and marine projects that will make an important contribution to the delivery of our Nature Networks Programme promoting action to help us achieve our 30 by 30 target [protecting 30 percent of land and sea by 2030] and becoming nature positive. I look forward to monitoring progress of these projects and the announcement of further funding for a range of large-scale projects in due course under the Nature Networks Fund."