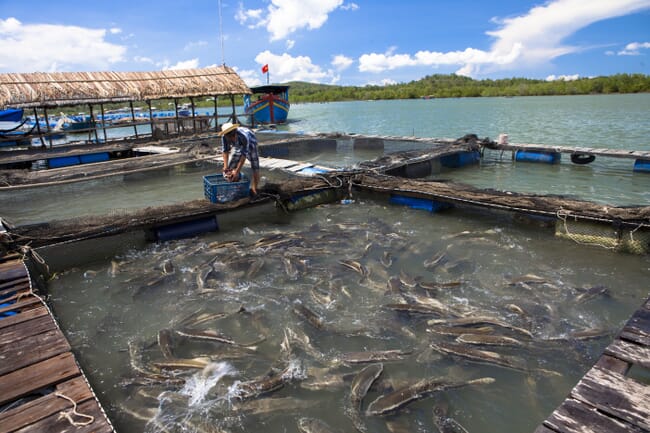 The plan aims to grow the region's aquaculture sector by over 4 per cent a year until 2030, and achieve annual exports of $9 billion by then, according to Viet Nam News.
According to the plan, the region's aquaculture output in 2030 will top 4.8 million tonnes, including 1.2 million tonnes of shrimp and 2 million tonnes of pangasius.
The plan also aims to step up environmental monitoring, food safety and biosecurity measures. It is hoped that this will help to reduce the incidence of disease in shrimp and pangasius to less than 10 per cent and 8 per cent respectively.
According to the plan, sustainable growth can be achieved by improving the capacity of farmers, strengthening value chain linkages, improving infrastructure, and boosting the proportion of farmers with approval from GAP, organic or other certification systems by 2030.
According Viet Nam News the delta's shrimp and pangasius exports rose by 16.1 per cent and 17.9 per cent to $2.19 billion and $931 million respectively, in the first seven months of the year.