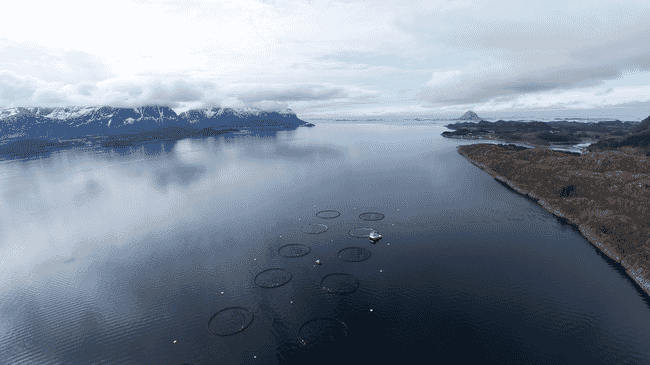 During his systems design engineering PhD at University of Waterloo, one of the top institutes for AI and robotics innovation in North America, Deglint (CEO) founded Blue Lion Labs by creating a method to combine low-cost microscopic imagery with machine learning to identify microscopic organisms in water.

Together with co-founder Katie Thomas (COO), who has a PhD in aquatic ecology, the pair started exploring commercial opportunities of their Plankton AI technology in 2020 to provide a novel, non-invasive microorganism detection system to resolve water quality issues.
Initially, the team targeted the drinking water sector, but quickly pivoted into aquaculture and started exploring the possibility of monitoring harmful algae blooms (HABs) in salmon farming. Joining Hatch's 2020 accelerator programme, Blue Lion Labs began to grow their aquaculture network and understanding of the sector.
In 2021 they began a strategic partnership with OTAQ to deliver a harmful algal bloom monitoring system, called the Live Plankton Analysis System (LPAS), to salmon farmers around the world. OTAQ is providing a large global dataset relevant to salmon farming regions for training and is responsible for manufacturing, distribution and sales of the LPAS product . Blue Lion Labs is responsible for managing the dataset and infusing the biology knowledge in order to provide the Plankton AI engine operating on OTAQ's hardware.

"Aquaculture farmers are crying out for a more sustainable, economical and effective solution in tackling HABs, and that is where we come in. There is also a massive need in ensuring the safety of water in other markets such as drinking water. This is still within our scope, and will come at a later stage as we expand our datasets," explains Thomas.
HABs are common and persistent within the aquaculture market. In 2016, a HAB killed 39 million salmon and resulted in $800 million economic loss in Chile. In 2019 one caused the death of eight million farmed salmon in northern Norway and cost the industry around NOK 4 billion in lost potential sales and costs.
"Aquaculture presents an opportunity for us to reach revenue at a faster pace, once product efficiency and effectiveness is proven," Deglint observes.
The need to resolve HABs is imminent. Blue Lion Labs and OTAQ provide an unique, preventative opportunity for salmon farmers to make proactive decisions to protect their stock, reduce mortality and improve economic and sustainability outcomes.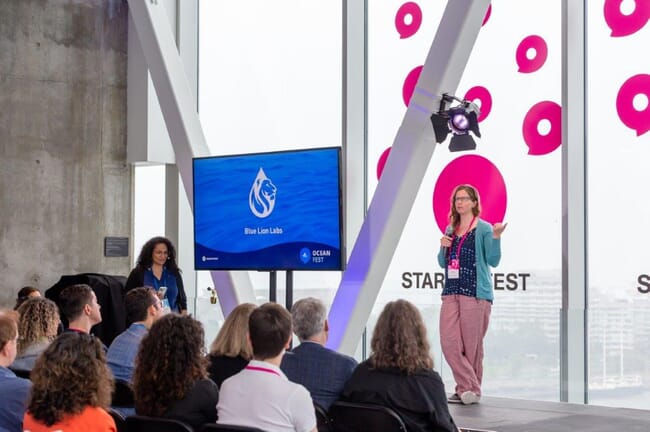 The product
Blue Lion Labs' product is called Plankton AI – a system that can automatically identify and count different microorganisms in water. This software automates a currently inaccurate, slow and costly process of manual identification.
The target market for Plankton AI is currently aquaculture producers, although Deglint and Thomas have a vision to scale into other markets – including drinking water treatment facilities and wastewater effluent plants. AI provides faster, more accurate and more cost-effective data, allowing for better decision making, to reduce losses and improve sustainability.
How does it work?
"There is a hardware component and a software component to our solution.. Salmon farmers take a water sample and put it on a slide under a microscope at their desk. Then they adjust the focus, snap a photo and run those photos through the LPAS software which contains our Plankton AI engine," Deglint explains.
Deglint and Thomas's progress towards understanding potential markets is a story of filling gaps. To understand challenges faced by salmon farmers, the pair participated in the Olaisen Blue programme, living on the Norwegian island of Lovund for three months to gain first-hand experience of the salmon farming process.

"The Plankton AI product is low cost and highly reliable. It provides near real-time results in a matter of minutes, instead of the hours and days it takes other products. The power of our solution is in its simplicity," Deglint explains.
In addition to a cost-effective and reliable product, the team has cultivated a network of experts to help them continuously improve their own knowledge of the key issues.
"There are other AI companies in the market working on similar topics, but what sets us apart is our ability to build biology based AI systems. We are based in the tech hub of Waterloo Canada and are connected with top machine learning experts such as Dr Alexander Wong who is the Canada research chair in artificial intelligence and medical imaging at the University of Waterloo, as well as Vikram Voleti, research scientist at Stability AI. Staying up-to-date with the latest AI developments allows us to integrate cutting-edge applications into our workflow and models," Thomas reflects.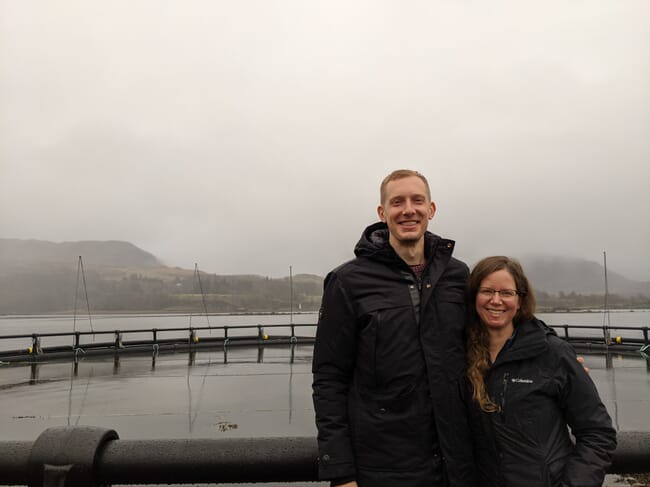 Blue Lion Labs sits within the intersection of biology and machine learning. Deglint's experience in machine learning and Thomas's expertise in aquatic biology brings the best of both worlds into the development and commercialisation of Blue Lion Labs.
Looking ahead
Blue Lion Labs recently won The Next Big Thing award at OceanFest but are not planning to rest on their laurels. They are currently raising a seed round and searching for investors with dual impact and revenue alignment, are keen to be introduced to more aquaculture farmers and experts on harmful algal blooms and searching for a biology project manager to join the growing team.
It is clearly a startup with long-term ambitions.
"In ten years, we'd like to set up projects and offices in multiple locations around the world with a focus on algae blooms in addition to tackling other water quality related issues. Our goal is to leverage AI to reduce biological and environmental threats to move humanity forward. We are searching for smart money that aims to align capital with impact via market-based approaches and hope to scale beyond aquaculture in the years to come," Deglint concludes.