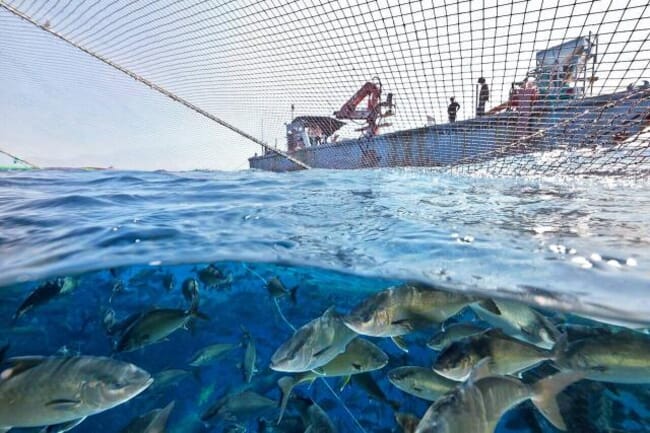 The SEAfood Act is the only measure in Congress that lays the groundwork for an equitable and inclusive seafood economy of both farmed and wild-caught fish while prioritising data and science in the development of offshore aquaculture in the US. It will be a critical first step to help meet growing consumer demand for seafood and create jobs in vulnerable coastal communities in the future.
"We are grateful for the bipartisan leadership of Representatives Mace and Panetta to advance the growth of aquaculture in US federal waters," said Andrew Zimmern, an award-winning chef and founding member of the Coalition for Sustainable Aquaculture (CSA). "It's a responsible, science-based approach that's good for the economy, for our domestic seafood industry, for our ocean and for American consumers."
Eric Schwaab, senior vice president for people and nature at the Environmental Defense Fund, added: "The new and improved SEAfood Act will position the United States to become a global leader in sustainable offshore aquaculture. The bill would drive the in-depth, transparent studies and on-the-water research projects necessary to ensure offshore aquaculture is part of a healthy ocean strategy. By developing a sustainable aquaculture industry and supporting wild capture fisheries, we can protect marine ecosystems and coastal communities while building a local seafood economy that meets growing consumer demand."
The SEAfood Act will:
Charge the Government Accountability Office with producing a report that details permitting, monitoring, and regulatory options for governing offshore aquaculture in the US;
Direct the National Academies of Sciences, Engineering, and Medicine to complete a study on the scientific basis for efficient and effective regulation of offshore aquaculture;
Authorise the National Oceanic and Atmospheric Administration (NOAA) to create an offshore aquaculture assessment program that prioritises research and transparency using on-the-water projects that cultivate species and are operated in partnership with land and sea grant institutions; and
Create a grant program, under NOAA, for minority-serving educational institutions to establish aquaculture centres of excellence that meet the needs of a growing domestic and sustainable aquaculture industry including developing or enhancing undergraduate and graduate aquaculture curriculum, career development and extension programs.
Up to 90 percent of the seafood consumed in the US is imported, and half of that is farmed. The development of offshore aquaculture can help meet the growing demand for homegrown seafood and add stability to the domestic seafood supply chain, but the US currently lacks a federal regulatory framework with the requisite strong standards needed for sustainable, equitable and profitable offshore aquaculture.
"I'm a fisherman, and the truth is wild-caught fish alone can't meet the growing demand for seafood," concluded Trey MacMillian, owner of CSA's Lowcountry Oyster Co. in South Carolina, who travelled to Washington last month to educate members of Congress on sustainable aquaculture. "Sustainable offshore aquaculture can help, and it creates jobs. The SEAfood Act is the responsible first step to developing this industry."