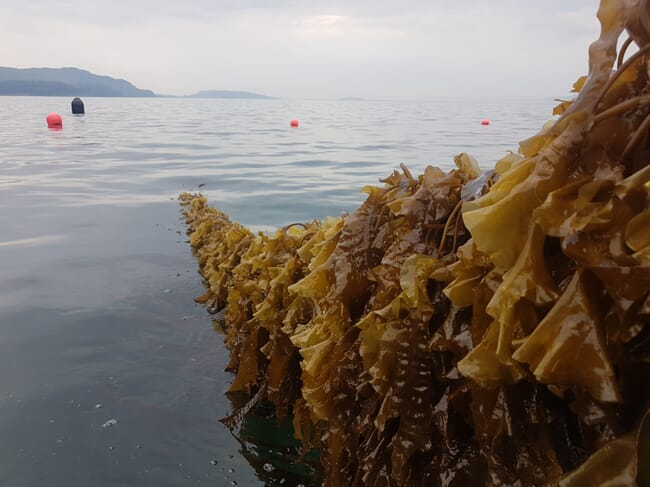 Researchers from the UK's Centre for Environment, Fisheries and Aquaculture Science (Cefas) say that the UK's seaweed sector is set to grow further in the coming years. Kelp and algae species are demonstrating their carbon capture and ecosystem remediation abilities, and earning a reputation as a super-food along the way.
"The seaweed industry in the UK is still in its infancy but is growing. Seaweed can be used in food and flavouring, as well as gelling agents for cosmetics and pharmaceuticals," Dr Elisa Capuzzo, senior scientist at Cefas, says.
"There is also work being done on its potential in creating biofuels, bioplastics and other biomaterials which may have a lower environmental impact than existing materials," she says.
The global seaweed industry has doubled in the last seven years and is worth an estimated £11 billion – and the UK hopes to gain a share of this growth. The government has pledged £407,000 to establish a Seaweed Academy in Oban, Scotland. The facility will be the first of its kind and advise startups, share research and run training workshops.