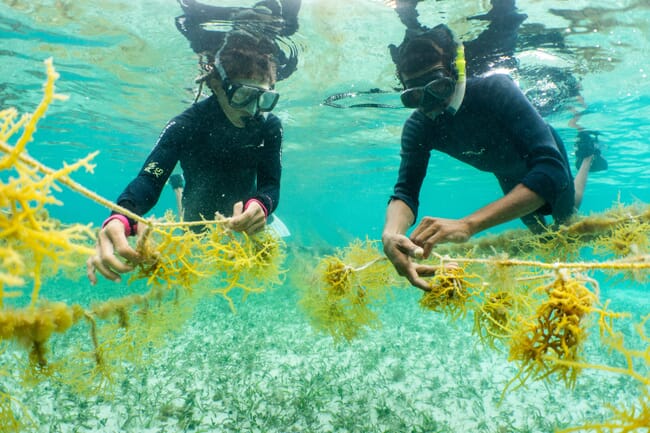 The Nature Conservancy (TNC) has an organisational objective to provide food and water sustainably for all people, without sacrificing the environment. Aquaculture, as the world's fastest-growing form of food production, is a strategic focus area for the conservancy's food sustainability programme.
TNC is ultimately interested in fostering the development of companies with the potential to transform aquaculture into a sector that benefits people and the environment.
Through its sustainable aquaculture strategy and conservation investing unit, NatureVest – which seeks to source and utilise $1 billion of investment capital for conservation by 2021 – TNC aims to identify a pipeline of commercial companies that have the potential to dramatically increase benefits and reduce environmental harm of aquaculture production.
Specifically, TNC seeks to identify companies seeking private sector investment and advance its conservation objectives, primarily in two opportunity areas.
1. The next generation of sustainable farms & farming system suppliers
Companies building or growing "restorative" shellfish or seaweed farms, offshore (open ocean) farming, or land-based recirculating aquaculture systems (RAS).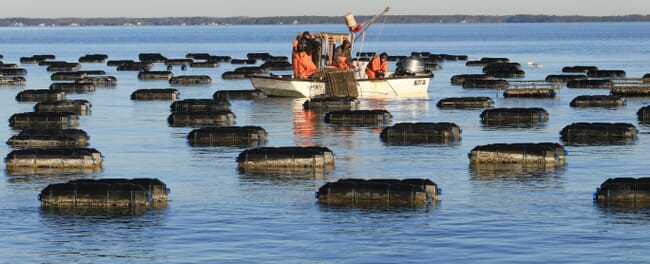 2. Services
Companies developing technologies that enable environmentally sustainable and profitable farming in the categories above, such as alternative feeds, automation, animal health and genetics.
Downstream innovations (eg processing and new products) are of interest in the seaweed/bivalve sector.
TNC is interested in higher-risk opportunities with a potential for disruptive innovation that advance sustainable aquaculture production.
Hatch Blue appointment
TNC is collaborating with Hatch Blue, a venture platform for innovation in the aquaculture industry, to set up a database of potential investees. Hatch Blue will, on behalf of TNC, reach out to potential investees to assess their capital requirements, investment-readiness, and fit to TNC conservation and investment criteria.
Click here to submit company information and investment opportunities to Hatch/The Nature Conservancy.