"We don't doubt that farmed tilapia production in sub-Saharan Africa will grow," Willem van der Pijl of Aqua-Spark says.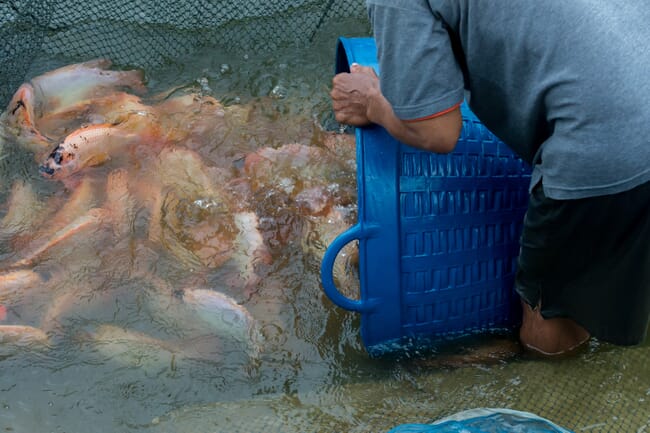 In its new Aqua Insights Report, Aqua-Spark finds that as the region's population approaches 2 billion by 2050, demand for fish will far exceed today's production volumes of 10 million metric tonnes. Demand for fish could reach between 16-29 million metric tonnes per year at its current trajectory. Since wild catch volumes have been overexploited and cannot increase, sub-Saharan Africa must find new ways to meet the increased demand.
Aqua-Spark's analysis finds that expanding tilapia aquaculture could hold the key to addressing the potential crisis. According to the report, accelerating the industry would provide healthy and affordable protein to millions.
This first report addresses why and how farmed tilapia will play an important role in solving sub-Saharan Africa's challenge to produce sufficient food for its growing population. Aqua-Spark provides an overview of the current geography of tilapia production, the producers involved and the various segments of the supply chain (including feed and feed ingredients, genetics and hatcheries, health, aquatech, and marketing and distribution). The report also gives insights into the sector's challenges and an overview of the investment landscape and opportunities that can take tilapia farming in the region to the next level.