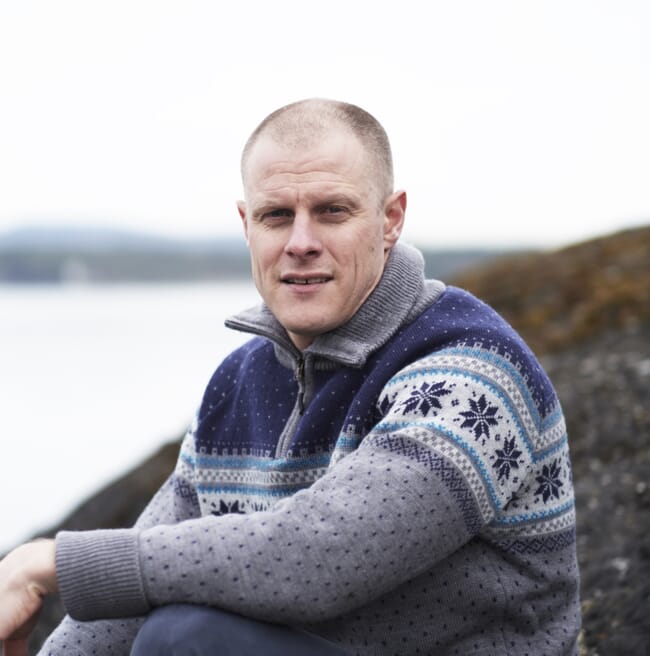 The company announced this morning that it was offering of up to 18,532,542 new shares, in a bid to raise gross proceeds of up to approximately $225 million in a bid to be listed on the Merkur Market and – ultimately – the Oslo Stock exchange.
"Aker BioMarine is a positive value trigger in Aker's portfolio of industrial investments. This is the result of a long-term commitment to Aker BioMarine and is a diversification within a core area for Aker in a fast-growing marine ingredients market. Aker and the company have invested significantly in building a fully integrated value chain, forming the basis for profitable and sustainable growth," says Øyvind Eriksen, president and CEO of parent company Aker ASA.
Aker BioMarine is a marine ingredients company which sells its krill-based products in the aquaculture feed industry, human supplements industry and pet food industry. It is positioned as the leader within krill harvesting and processing.
Krill is the largest single species marine biomass on the planet and has significant benefits to humans, pets and other animals. The company aims to prevent lifestyle diseases, increase resources utilisation and promoting sustainable fishery practices. Its krill fishery has been ranked among the world's most sustainable fishery for the last five years by the Sustainable Fisheries Partnership.
The company has invested significantly in building a fully integrated value chain from harvesting with its fleet of three harvest vessels to distributions to global brands, in addition to its new consumer brand currently being launched. In order to further develop its markets, Aker BioMarine has built strong R&D capabilities as part of its value chain and has invested more than $500 million over the last 15 years in building its innovative and science-based operations.
The company intends to use the net proceeds from the issue of new shares to strengthen the balance sheet, including the repayment of a shareholder loan to Aker ASA of approximately $90 million plus accrued interest, increase flexibility for growth investments, and for general corporate purposes.
Aker's principal owner and chairman, Kjell Inge Røkke, has been passionate about Aker BioMarine's commercial opportunities since its establishment in 2006: "I have been curious about krill's nutritious and valuable ingredients since I started fishing in the early 1980s. I am impressed by what CEO Matts Johansen and the Aker BioMarine team have achieved in recent years," says Røkke and points to an analogy from football. "Liverpool is Liverpool, and that won't change. But Liverpool has become something entirely different after Jürgen Klopp took over as the club's manager in 2015. I like to say the same about Aker BioMarine. The company has become entirely different after Matts took over as CEO. It's a pleasure to witness Matts and his team's accomplishments over the years."
"Aker BioMarine is experiencing increased interest in the capital market. Following a strategic review with input from potential investors, Aker considers the timing of a private placement to be a natural next step in the development of the company. Not only will it enable the company to finance growth investments and pursue growth opportunities, but the transaction will also diversify its shareholder base as we enter the next phase of Aker BioMarine's growth and value creation," says Øyvind Eriksen.