With the recent Climate Change and Land report from the Intergovernmental Panel on Climate Change (IPCC) highlighting how food production and land use is contributing to the climate crisis, people across the globe are becoming increasingly concerned about the carbon footprint of their food.
Although the report doesn't specifically deal with aquaculture, there is some good news for the industry. Compared to other industrial meat production, aquaculture already has a relatively small carbon footprint. The even better news – aquaculture can reduce that footprint further. Some of those reductions can happen right at the farm itself, with the help of renewable energy.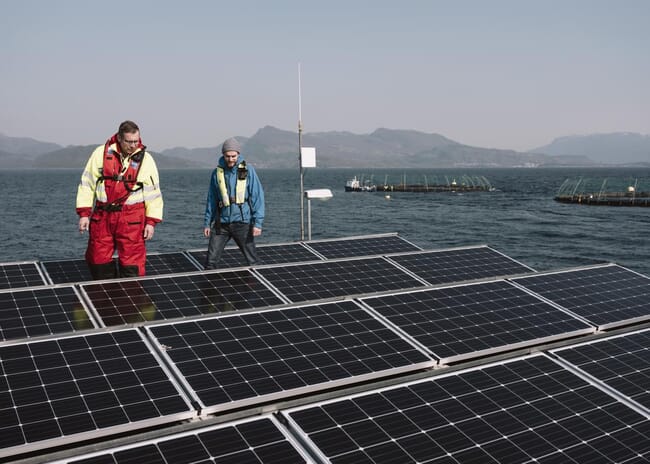 Much of today's industrial finfish aquaculture relies on energy for operations. "Talking to industry, what's really important for them is to have a very stable energy system. If power is cut for three days, then they have a really big problem," Helleik Syse, project coordinator at the Future Energy Hub in Norway, explains.
Before Syse started at the hub, which aims to create greener buildings and cities, he studied how renewable energy could be integrated into Norway's salmon aquaculture industry. He found that wind and solar energy are currently the best options, with other technologies either proving too costly or not yet sufficiently developed. He also found that some of the biggest savings could be made by targeting feed barges, many of which use onboard diesel generators to power feed delivery systems – and even came up with a design to integrate solar panels and wind turbines into existing barges.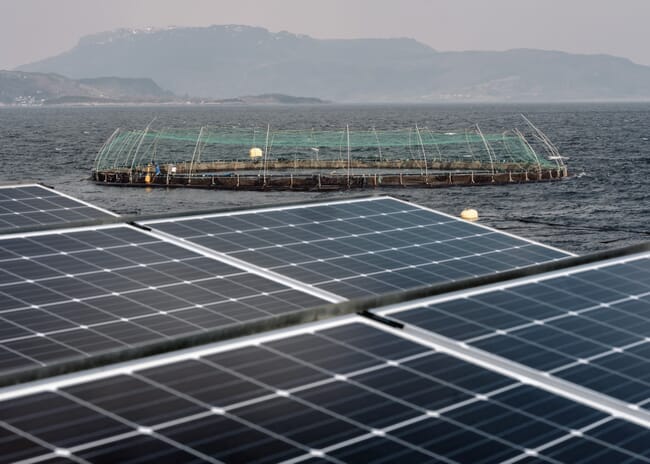 Syse's work hasn't just been an academic exercise. Grieg Seafood are now testing a working renewable-powered feed barge. Although Syse isn't directly involved in the tests, he still maintains a close relationship with the company. "It performed better than expected. They had a nice sunny spring and good wind as well," he says. There were even a few surprises: "They got better production from the solar panels than expected because of reflection from the ocean". Discovering exactly how much energy can be generated with such a system isn't the only purpose of the pilot; "We need to know how it stands up against saltwater corrosion, wind, waves, all that stuff," Syse explains. Nevertheless, Grieg estimate that they could save 36,000 litres of diesel and 98 tonnes of carbon emissions each year.
Across the globe in Bangladesh, Dr Amy Bilton, assistant professor in mechanical engineering at the University of Toronto, is looking to put renewables to work for small-scale pond-based aquaculturalists, for whom poor water quality can rapidly lead to dire consequences.
Dissolved oxygen in ponds can be quickly consumed by farmed animals as well as bacteria, algae, phytoplankton, and zooplankton that share the pond. When oxygen replenishment is slower than consumption, aquaculturalists turn to artificial oxygenation methods. "We've done a survey of over 300 farmers in the Mymensingh region. Most use dissolved oxygen tablets when they have a low oxygen event," Bilton said.
The problem for these aquaculturalists, Bilton notes, is that the costs of tablets are relatively high. The alternative is to use mechanical aerators, but these are also costly to set up and run and come with additional problems. Bangladesh's electricity grid can be unreliable and bringing in diesel to power generators comes with its own set of transportation and supply logistics. Which is why Bilton is working on renewable-powered aerators.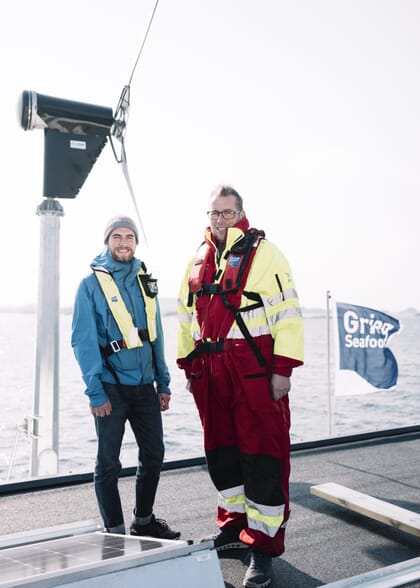 Bilton is developing two types of aerators – one wind powered and one solar powered. Most oxygen in ponds is generated at the surface and depletes with depth, so the systems circulate oxygen-rich water from the top to the bottom of the pond. "The solar aerator transfers heat towards the bottom of the pond to induce convection [which creates circulation]. The wind powered aerator couples a wind turbine to an impeller below the water to enable circulation," Bilton explains.
Both systems are in the early days of testing, but results have so far been favourable. As for the costs, the estimated payback period could be as short as one year. Bilton hopes that, once scaled up, costs would drop even further.
For aquaculturalists interested in introducing renewable energy, there are many factors to consider. Both Bilton and Syse highlight that the suitability of each renewable system depends on local factors, such as the amount of sunlight for solar powered systems and the amount of energy required. Other factors include costs. For marine-based farms, for example, wave energy systems in high energy environments could theoretically be linked to farms in more sheltered areas, but this would require undersea cabling, which is not only expensive to install but requires maintenance that also comes at significant cost.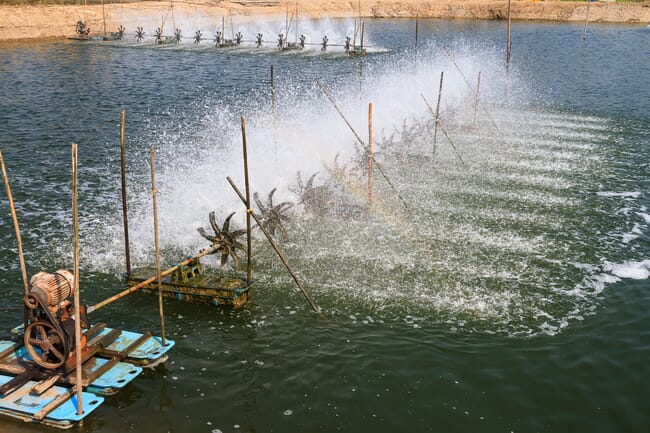 The main challenge, however, lies with the nature of renewable energy generation. "Most renewables are what you call non-dispatchable resources, meaning that you can't really control when you're producing the energy," Syse explains. "Solar panels will produce when the sun is shining, wind turbines will produce when the wind is blowing".
For the pond aerators, Bilton is considering several options such as coupling wind and solar power generators into one aerator to take advantage of different conditions. Even so, there are times when more energy is generated than needed, and times when there is not enough, so Bilton is also looking at coupling the aerators with an energy storage system. Syse agrees that energy storage is essential, but highlights that in some situations, current technological and economic limits realistically don't allow sufficient energy to be stored; "Here in Norway you can have almost no sun in January, and maybe two weeks without wind," he explained. In these sorts of situations Syse recommends that back-up fossil fuel-based systems can, for the time being at least, help supply energy year-round.
Before installing any renewable energy system to power land-based facilities, Syse recommends aquaculturalists first try to reduce their energy use – just as any other business should; "The first step you should take is to reduce energy demand. For example, most energy often goes towards heating. You can use insulation, more efficient heating systems, and maybe you can get your energy demand down to a third of what you originally had. Then you don't have to install so much renewable energy."