The app that's helping a new generation of Filipino fish and shrimp farmers
An app designed to help aquaculture operators in the Philippines with their feeding regimes, fish health and to connect with suppliers, is being well received by the country's farmers.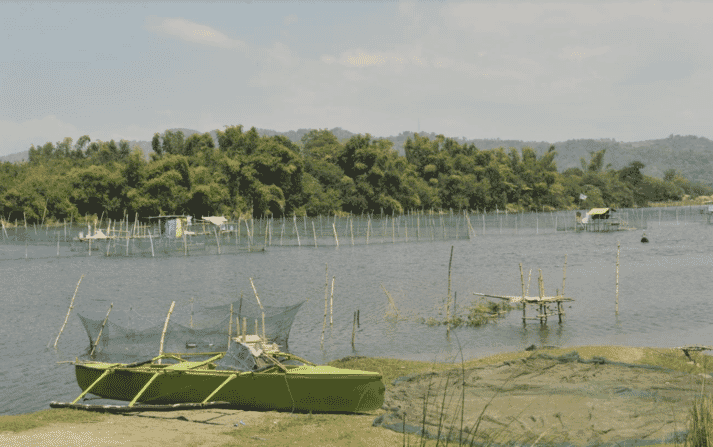 Patricia Rico, who works for Santeh Feeds, the makers of the AquaBiz app, explains why it was developed, against the background of emerging trends in the archipelago's aquaculture sector.
Can you tell me a little bit about yourself and the company?
Santeh Feeds Corporation is one of the leading aquafeed manufacturers in the Philippines. We focus on producing consistent quality feeds for a complete range of cultured fish and crustaceans for the local Philippine market as well as export market. One quality that makes our company stand out is our commitment to sustainable aquaculture and improving levels of productivity of communities in the Philippine countryside.
As for me, I have been with the company since 1989 straight from college. I started as a field technical sales representative and rose through the ranks. I took over the reins as president of the company in 2017. My boss, Phillip Ong, is our chairman and still active in the Execom.
What are the key trends in Filipino aquaculture at the moment?
These include the following:
Increased demand – due to the shortage in pork production due to ASF, there is high demand for fish as alternative protein source, thus some farmers have increased their production by expanding.
The expansion of corporate farming – some feed companies are expanding their farming operations mostly via fish cage operations in open sea water and lakes.
Conversion of bamboo and GI pipe cages to ones made from HDPE, to withstand increasingly extreme weather events.
What are the major challenges facing fish farmers in the Philippines?

Mortalities in milkfish cages, as well as the occurrence of stronger typhoons. The Bureau of Fisheries and Aquatic Resources have checked the waters in areas where there were mortalities and believe these have been caused by bacteria. We don't know yet the full reasons but it does not happen to all bodies of water.
What new technologies are being adopted?
New technologies include recirculating aquaculture systems (RAS) for tilapia, vertical, indoor farms for mangrove crab production, and the rise of intensive vannamei shrimp nurseries.
Why did you develop the AquaBiz app?
Aside from actual technical assistance we are doing in the field, we created Aquabiz to be a virtual ally for new and potential investors (aqua farmers). New investors, especially millennials, are thirsty for information that is organised and easy to digest. They need technical guidance, especially in feed management, and the monitoring of feed performance through metrics such as feed conversion ratios (FCRs) and average daily gain (ADG). Most of our customers are now smartphone users and have internet access. This app helps a lot, especially in this time of the pandemic.
How does it work?
Simply download the app from Google Play Store or Apple App Store. After downloading, one must first register before being able to access the features of the app.
Farmers can use it to:
Search which aquaculture species to culture.
Look up fish feeds suited to each species and culture system.
Look up where to buy fish feeds.

Search for hatcheries and nurseries to buy fingerlings or post-larvae from.
Look up suppliers of various types of farm equipment.
Know common symptoms of disease for both fish and crustaceans and how to treat or prevent them.
Look up updates on weather, tide levels and even reservoir levels.
Know your daily feed rates, fish growth, and a whole lot more.
Monitor the current wholesale fish prices.
Locate fish health laboratories in Luzon, Visayas and Mindanao.
Look up fish buyers.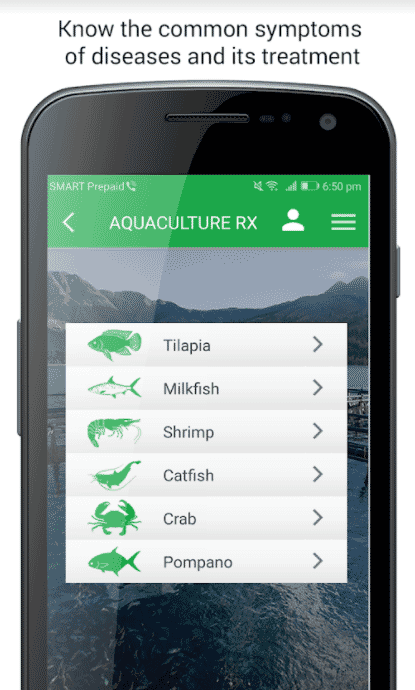 How widely has it been adopted?

To date, we have over 10,000 downloads for the app. Most of our users are customers and investors wanting to get into aquaculture. But we also have a few students and foreigners download the app to get more information about aquaculture.
What sort of feedback have you had to date?
The app has really helped most newbies and we've had mostly positive feedback on its usefulness.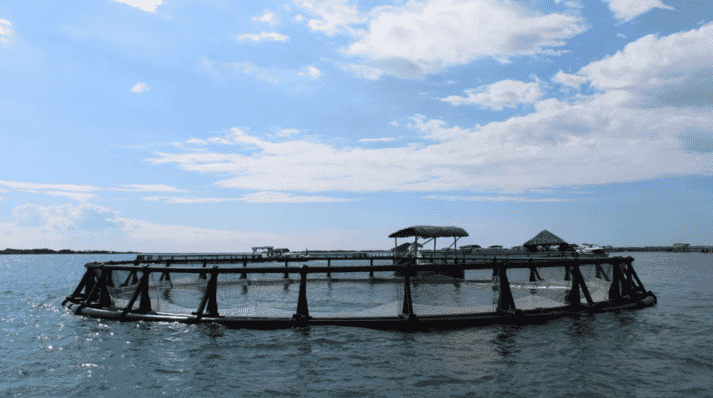 What sort of species is it best suited towards?
It focuses on milkfish, tilapia and vannamei shrimp, but can also be used with catfish, crab and pompano.
Is the app regularly updated, and how do you see it evolving?
Yes, we regularly update the app and are planning to add features such as real time water quality monitoring from lakes and mariculture areas, as well as real time tidal data to guide all our customers, regardless of location. We believe these features will help the farmers. The accuracy of data they get from the app will help them become more proactive farm owners, managers, technicians or caretakers.
If you were to give farmers three pieces of advice, what would they be?
Continuous improvement in farm operations, focus and prayers.