The SLB carries an interest rate of 2.47 percent per annnum and was issued on 20 July, 2021. This is the first SLB that has been launched in Thailand and follows the launch of Thai Union's inaugural Sustainability-Linked Loan (SLL) in February 2021. According to the company, it is another significant step forward for blue finance - financing for projects benefiting oceans - and the seafood industry as a whole.
The offering has garnered demand of approximately THB 8.9 billion – more than 2.23 times the offered amount. This led Thai Union to increase its issue size from THB 4 billion to THB 5 billion in response. According to the group this demand shows investors' confidence in Thai Union's business profile and a real willingness to invest in sustainability.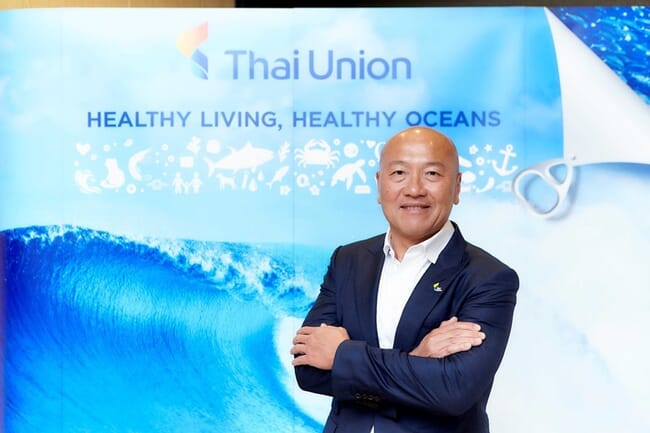 Thai Union's SLB is not only the first in Thailand but also the first globally to introduce step-up and/or step-down facilities related to the achievement of sustainability performance targets (SPTs). These targets include remaining in the Dow Jones Sustainability Index (DJSI) Emerging Markets and ranking in the top 10 companies for the DJSI Food Products Industry Index; reducing Thai Union's Scope 1 and Scope 2 carbon emissions from manufacturing operations by 4 percent annually (carbon intensity); and increasing the monitoring and surveillance of Thai Union's wild-caught tuna supply chains, whether electronically and/or through the use of human observers at sea. Investors in the bond will be entitled to a lower or higher coupon should the company achieve or fail to achieve these SPTs in 2023 and 2026. The company's sustainability-linked financing framework is externally verified by Sustainalytics to ensure alignment with international best practices and standards.

"Sustainability is central to our operations and business philosophy and we have committed to a policy of Healthy Living, Healthy Oceans. This type of blue financing represents another way we can now work with our partners in the financial community on products that help ensure we continue to preserve the oceans that are vital not only to our business, but also the planet while providing healthy and nutritious products that health-conscious consumers globally are demanding," said Thiraphong Chansiri, president & CEO of Thai Union. "We are extremely proud to have launched Thailand's first Sustainability-Linked Bond and are grateful for the nod of approval to this offering through the unprecedented interest shown by institutional investors including government related funds, life insurance companies, asset management companies, and banks."
"As part of our ongoing commitment to Blue Finance, we have also established our first Sustainability-Linked Financing Framework to reinforce Thai Union's commitment to drive meaningful change in our operations and the industry as a whole," he added.
Dr Srikanya Yathip, secretary general of The Government Pension Fund (GPF), one of the key strategic investors, said: "We are delighted to be part of Thai Union's first Sustainability-Linked Bond journey. We have recognised many Thai Union's sustainability activities and operations. This transaction readdressed our goal to be the leader in ESG Investing and Initiatives in Thailand. GPF believes in sustainability and aims to become a sustainable pension fund bringing both sustainable yet stable returns to members and social returns to the society. This investment in the first Sustainability-Linked Bond provides a good fit to our ESG investment framework."