Thai Union invests in collagen-from-jellyfish startup
Jellagen, a startup that is developing collagen biomaterials derived from jellyfish, has secured £8.7 million in a Series A fundraising round.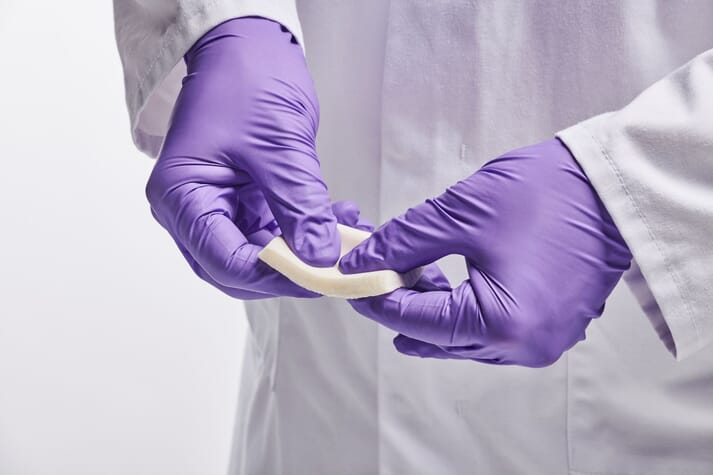 Founded in 2015, UK-based Jellagen's mission is to revolutionise regenerative medicine through a range of medical devices and culture applications. Early clinical findings from Jellagen's studies prove Collagen Type 0, derived from jellyfish, to be superior to mammalian counterparts, especially in medical and healing areas. The funding in this round will be used to accelerate medical development of Collagen Type 0, as a sustainable collagen biomaterial to be used as a treatment for skin diseases and as a biomaterial for tissue reconstruction.

Investors in the round include Thai Union's Corporate Venture Capital (CVC) Fund. According to Thai Union it "opens doors for further collaboration to be jointly explored across areas of sourcing, processing, as well as applications within existing and new Thai Union products"
"As a seafood industry leader, we strive to leverage innovation in our business and products. Jellagen is at the forefront of jellyfish collagen research and is developing a marine collagen platform which will have applications across medical, cosmetics and the food and nutrition space. We're looking forward to exploring collaboration opportunities together in our global research and development and processing facilities around the world," said Thiraphong Chansiri, president and CEO of Thai Union.
"It is a great achievement and major step forward to have secured this transforming investment from Thai Union Group. I want to thank Thai Union for their trust in the Jellagen team and the incredible potential of the Jellagen technology platform. The investment will support the growth of Jellagen as a future global medical device and biomaterial leader. In addition, the investment will secure Jellagen's sourcing and enable the future manufacturing scaleup. Combining the immense possibilities of our Collagen Type 0 with this large industry player will help unleash the considerable potential of the Jellagen technology platform," said Thomas-Paul Descamps, Jellagen's CEO.