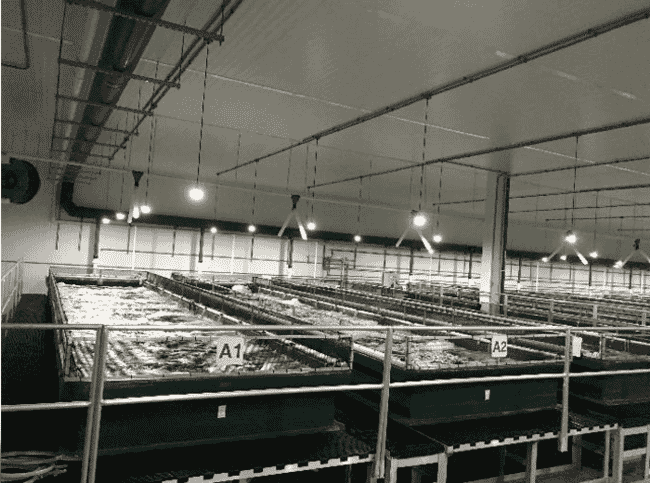 The new facility in La Coste replaces the previous hatchery, which was destroyed by a fire a year ago. After passing a successful inspection by the Texas Parks and Wildlife Department the newly constructed production facility is set to receive its first batch of postlarvae (PL) shrimp today, when they will be stocked into four nursery tanks.
When ready, the shrimp from the nursery tanks will be transferred by gravity flow into some of the 40 adjacent growout tanks. The company aims to stock regularly to enable weekly harvests throughout the year.
NaturalShrimp aims to roll out its technology across the US, and beyond. It has started this process in Iowa, where it has three separate facilities, located in Webster City, Blairsburg, and Buckeye.
Each of these facilities contain the tanks and the necessary support systems for raising shrimp once the company has replaced the existing filtration systems with NaturalShrimp patented filtration equipment. The company has aggressively begun this conversion process and expects to begin stocking its first PLs in nursery tanks in Iowa on March 24.