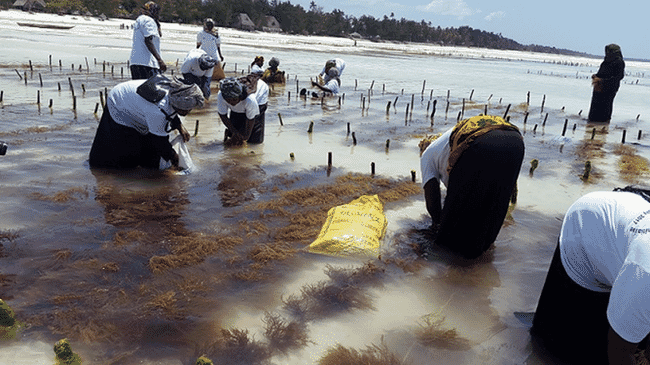 Along the Tanzanian coastline, seaweed aquaculture is an important industry to coastal women and also serves as an alternative livelihood to overharvested local fisheries. However, Tanzanian seaweed aquaculture has been stagnating recently, due to issues that include changing water-quality conditions and poor seedstock. Additionally, unsustainable farming practices damage sensitive coastal habitats. That said, when practised well, seaweed aquaculture has the potential to be ecologically restorative and provide ecosystem services, while still producing a marketable product.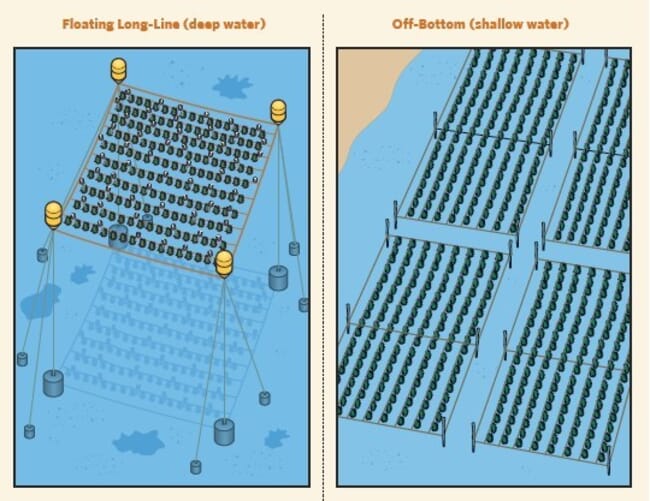 To help address these roadblocks to sustainability, my team at The Nature Conservancy and our partners at Cargill are launching a new community-empowerment and environmental-training programme in Tanzania. This partnership will be a collaboration between us, Cargill's Red Seaweed Promise, local suppliers, government partners and researchers to work with seaweed farmers on Unguja and Pemba Islands, part of Tanzania's Zanzibar Archipelago. By working with villages, we will be able to host farmer training workshops and build local leadership capacity via mentoring programmes. This mentorship will build much-needed local capacity and ensure a continued technical presence.

The majority of the seaweed farmed here in Tanzania is produced, dried and sold for use as carrageenan or agar thickening agents in food products (eg ice cream) and cosmetics (eg facial creams). Interest in tropical seaweeds is also emerging to address other key societal needs – such as sustainable animal feeds, biofuels, pharmaceuticals and nutraceuticals.
Today's established seaweed farms in Tanzania also happen to share some of the highest-priority ecosystems for marine biodiversity in all of Africa. However, Tanzanian seaweed farmers and their surrounding environments face major challenges – including the unsustainable use of mangroves as seaweed stakes, damage to seagrass beds and warming water that is both reducing productivity and causing increased incidence of seaweed disease. Protecting these areas while supporting seaweed aquaculture, especially through education and partnering with local women, is essential to conserving our waters and wildlife. This work also complements our other initiatives aimed at supporting families to become 'Model Households', building strong local leadership, educating girls and women and creating long-term sustainable financing mechanisms for local institutions.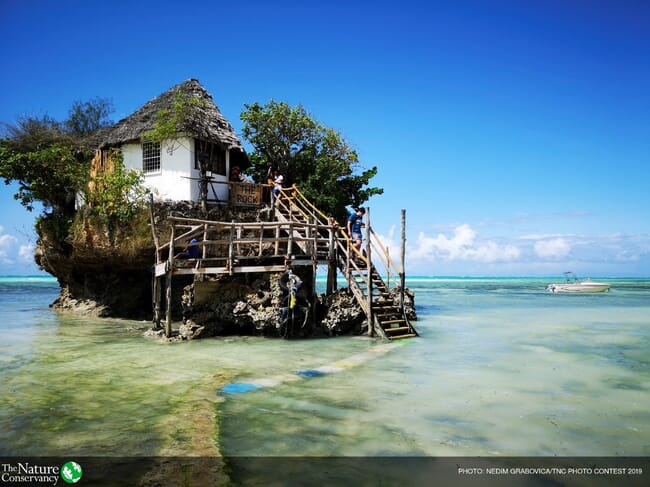 We see significant potential to improve and advance the sustainable development of seaweed farming for both the social and environmental benefit of Tanzanians. This summer, we are launching our sustainable seaweed pilots in Tumbe and Shumba villages in northern Pemba. We will be working with local farmers to improve environmental and production performance of seaweed farming – focusing on training in better environmental management practices, smart seaweed farm siting and improved maintenance and farm design.
"I am happy to participate in the new training programme. Local women seaweed farmers are excited to gain insight into how to improve our seaweed production, so we can earn more for our families but also look after our environment," says Ms Sada Himidi Selemani, a member of the Tumbe village seaweed farmers' group (Ipo sababu group) in northern Pemba.
Partnerships such as The Nature Conservancy's collaboration with Cargill are necessary for creating resilient and sustainable livelihoods for coastal Tanzanians, while also increasing the ecological benefits that seaweed can provide. We are excited to begin this important work, so that our coastal waters and habitats are protected, and our women are empowered to sustainably increase their seaweed production for both their socio-economic and environmental benefit.